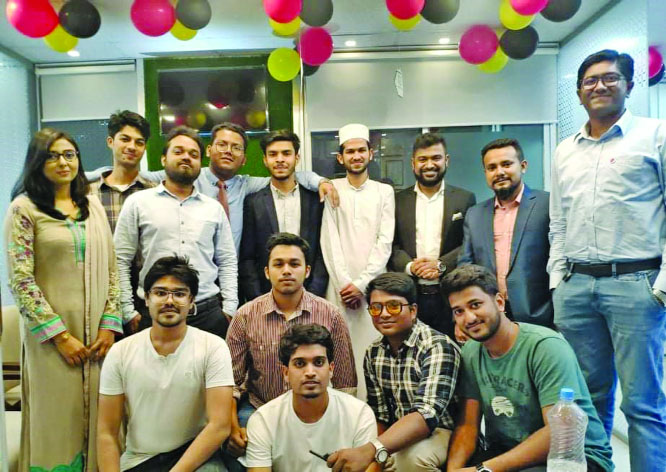 Brahmanbaria Correspondent
Germany, one of the friendly countries of Bangladesh, has been providing 100% free education to Bangladeshi students for many years. Following this, Germany is now recruiting trained workers from different countries including Bangladesh in more than 150 categories including nurses, engineers of different categories, agricultural staff, IT specialists, old age home care taker etc. In light of this, the German embassy Dhaka started accepting visa applications from March 1, 2020, but their activities were relaxed due to the outbreak of the corona virus. Subsequently, from the beginning of 2021, they have continued this visa program regularly.
In some sectors, the applicant must have a minimum qualification of HSC / Diploma Certificate, along with a Basic Level A2/B1 Certificate in German Language. In addition, the age of the applicant must be between 18 to 30 years.
The name of this program in German is "Ausbildung " which lasts from 2 to 3 years. One of the benefits that a successful applicant will receive in this program is a 2-3 year professional diploma certificate, free accommodation and meals and a monthly salary of around 1200 to 2200 Euros during the program. And after completing this program their salary in full time job will be around 3500 to 4500 Euros. You will then have the opportunity to apply for citizenship after living in Germany for three years.
GRC Services Limited, a reputed company in the country, has been working since 2013 to take advantage of this opportunity for the young Bangladeshi manpower. Following this, they have established the German Language Institute, from where applicants can easily and in a short time complete the prescribed levels of German language. In this regard, Mr. Mohammad M Haque Titu, Managing Director, GRC Services Limited, said that they provide language education as well as arrange the job contracts for their applicants and the successful applicants of the GRC get salary from the first day of their arrival in Germany.