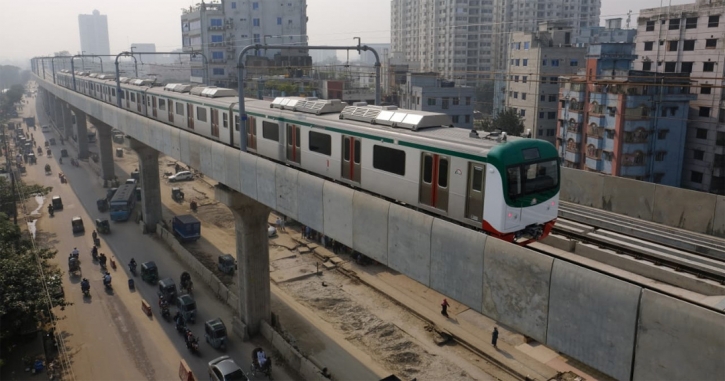 A month has passed since a stone-like object was thrown at a window of metro rail's coach which damaged its glass. However, there is no progress in the investigation of the case filed over the incident.
The miscreants who threw the stone have yet to be identified.
Even the law enforcers could not identify the house from which the stone was thrown.
The investigating officers cannot give any clear information in this regard. They say the matter is under investigation.
On April 30, a glass window of metro rail's coach was damaged after a stone was thrown at it on the way from Agargaon to Uttara North station around 11am.
The estimated damage was around Tk10 lakh in the incident.
Md Samiul Kabir, assistant manager (line operation) of Metro Rail Line-6, filed a case in this connection accusing several identified people on May 1.