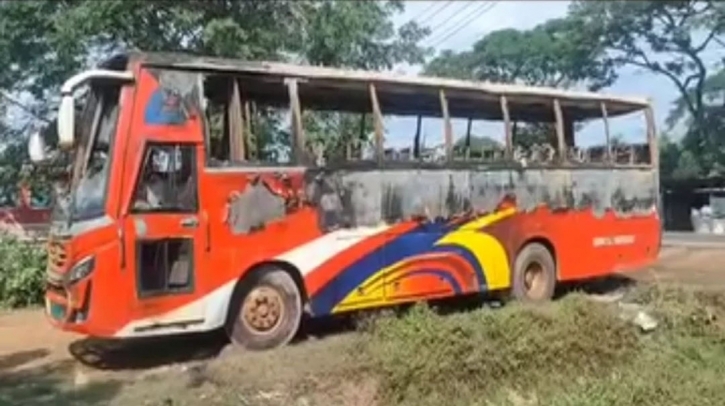 The fire broke out near the Model Mosque in the Keochia area at around 4:30am on Monday.
Two units of Satkania Fire Station went to the spot and managed to douse the blaze within an hour, said Humayun Karnayen, senior station officer of Satkania Fire Service.
Satkania police station Inspector (Investigation) Md Ataur Rahman said the buses were seized and an investigation is currently underway.
Two of the buses belonged to Shyamoli Paribahan and one to Hanif Paribahan.