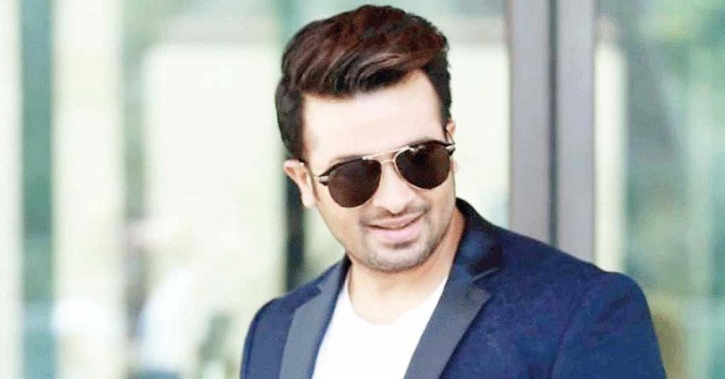 Shakib Khan fears that Rahmat Ullah may flee the country at any time
Dhallywood Nawab Shakib Khan filed a written complaint against Rahmat Ullah, producer of the Shakib-starring 2017 film Operation Agneepath, at the Detective Branch (DB) office on Sunday.
Shakib said: "I spoke with DB Chief Harun Bhai. He patiently listened to my issue. He examined each paper I had.
"Harun bhai assured me that he will bring this fraud, Rahmat Ullah, to justice as soon as possible. I believe they will catch this criminal as quickly as other cases have been resolved. I have filed a written complaint," the Dhallywood Nawab further said.
Earlier, Shakib Khan went to the Gulshan police station to file a case against Rehmat Ullah, but the police did not register the case. Shakib expressed dissatisfaction regarding the role of the police.
The officer-in-charge of Gulshan police station told Shakib: "You can go and complain wherever you want, but your case will not be registered." Later, he left the police station.