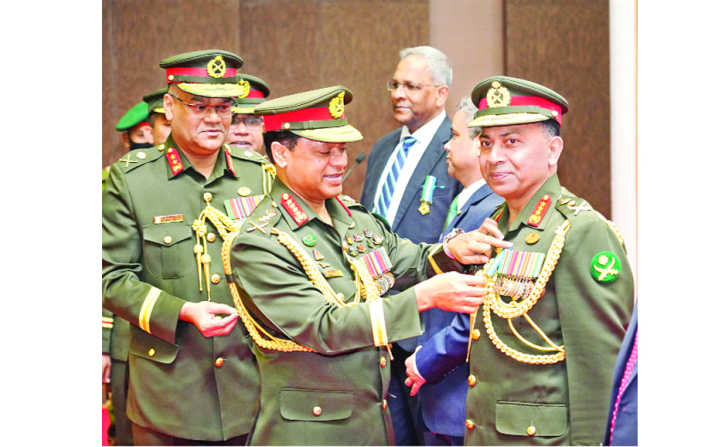 Chief of Army Staff General SM Shafiuddin Ahmed yesterday awarded 30 Army officers and personnel, including 10 recipients of 'Outstanding Service Medal' (OSP) and 20 recipients of 'Bishista Seva Padak' (BSP) for their self-devotion, commendable role and gallantry in the service of the motherland during the year 2021/2022. The army chief handed over the medal at the 'Army Multipurpose Complex' in Dhaka Cantonment. A ceremony was also organized in honor of the freedom fighters of the army who participated in the freedom struggle.
The Chief of Army Staff exchanged greetings and greetings with the freedom fighters and their close relatives.
Freedom fighters, their close relatives, senior military officers and media persons were present on the occasion. Every year the army headquarters organizes a felicitation ceremony to commemorate the contribution of the freedom fighters and soldiers, the pride of the nation, in the freedom struggle of the country.