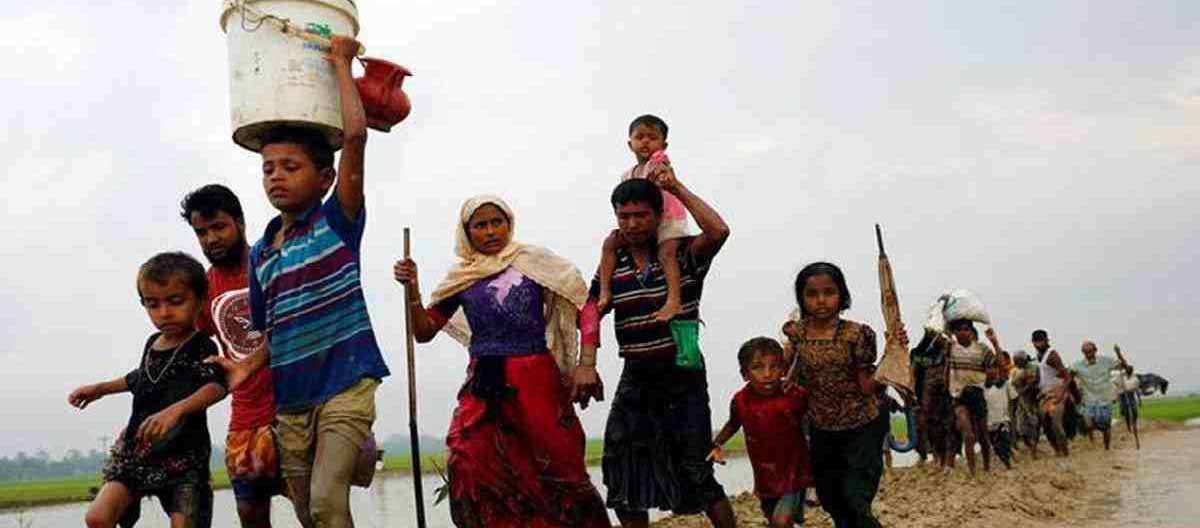 Staff Correspondent
A weeklong exhibition of 100 cultural objects and artworks key aspects of Rohingya memories, experiences, and aspirations will begin in the city on Sunday.
The International Organization for Migration (IOM) and the North South University with the support of the Embassy of the Netherlands are going to organize the exhibition.
Artworks of the exhibition will include a triptych of tapestries `Myanmar Life,` `Camp Life` and `Future Life,` depicting Rohingya past, present, and future; scale models of traditional houses, boats and furniture conjure daily life in Arakan; and farming, fishing and domestic tools display traditional livelihoods and craft skills, while videos from camp tell the stories of the artisans. The inaugural ceremony of the exhibition will be held at the exhibition Hall of the North South University and will begin at 5pm.
Anne Gerard van Leeuwen, Ambassador, Embassy of the Netherlands, Mia Seppo, United Nations Resident Coordinator in Bangladesh, Md Shahidul Haque, former Foreign Secretary and Senior Advisor, IOM Bangladesh, Professor Atiqul Islam, Vice-Chancellor, North South University and Giorgi Gigauri, Chief of Mission, IOM Bangladesh will attend the inaugural ceremony.