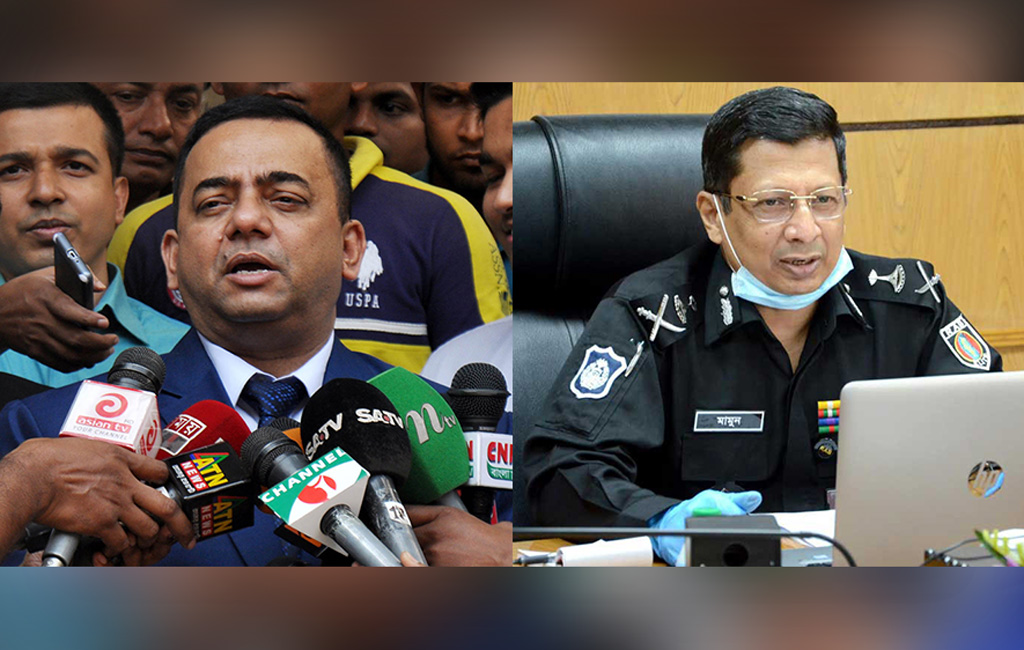 Staff Correspondent
The US government has slapped six former and current high officials of the Rapid Action Battalion (RAB) with sanctions over allegations of human rights abuses.
Sanctions were also imposed on dozens of people and entities tied to China, Myanmar, and North Korea, and added Chinese artificial intelligence company SenseTime Group to an investment blacklist, under Section 7031(c) of the FY 2021 Department of State, Foreign Operations, and Related Programs Appropriations Act.
The six officials include former RAB director general (DG) and incumbent Inspector General of Police Benazir Ahmed and incumbent RAB DG Chowdhury Abdullah Al-Mamun, according to a press release issued by the US Department of Treasury on Friday.
The Bangladesh Embassy in Washington did not immediately respond to requests for comment, reports Reuters.
The four others are RAB Additional Director General (ADG-Operations) Khan Mohammad Azad, and former RAB ADGs of Operations Tofayel Mustafa Sorwar, Mohammad Jahangir Alam and Mohammad Anwar Latif Khan.
The statement said the allegations of human rights abuses by RAB threaten US national security interests by undermining the rule of law, respect for human rights, fundamental freedoms, and the economic prosperity of the people of Bangladesh.
The US government also announced visa restrictions on Benazir, who served as RAB DG from January 2015 to April 2020, due to "his involvement in gross violations of human rights, making him ineligible for entry into the United States," according to the statement.
Dubbed as an elite police unit, RAB is a joint task force founded during the BNP-Jamaat government in 2004. The force is composed of members of the police, army, navy, air force, and border guards seconded to the RAB from their respective units.
Its mandate includes internal security, intelligence gathering related to criminal activities, and government-directed investigations.
According to the press release, NGOs have alleged that RAB and other Bangladeshi law enforcement are responsible for more than 600 disappearances since 2009, nearly 600 extrajudicial killings since 2018, and torture.