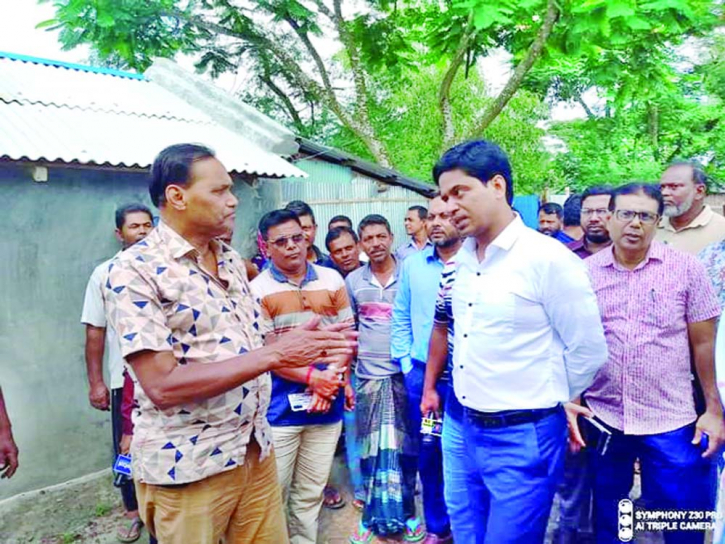 The district administration has removed the cross mark of the house of Masura Parveen, the defender of Bangladesh women's team who won the title of SAFF Championship. The Roads and Highways Department has allowed them to stay in the house until they get a new house.
The cross marks given by the Roads and Highways Department were removed in the presence of Satkhira District Commissioner Mohammad Humayan Kabir on Thursday (September 22) morning.
At that time, the chairman of Labsa Union Parishad number 13 Abdul Alim, Masura's father Rajab Ali, mother Fatema Begum and others were present.
UP Chairman Abdul Aleem said, the cross mark of Masura's house has been removed on the instructions of the Deputy Commissioner. Pride of Masura Satkhira, pride of our union. We will welcome him when he returns home.
Deputy Commissioner Mohammad Humayan Kabir said that until Masura's family builds a new house, the eviction process of the Roads and Highways Department will be suspended.
Masurad's house is in Binerpota area on the banks of Palala river, four kilometers from Satkhira town. His parents and two sisters live there. The Roads and Highways Department will evict the illegal structures.