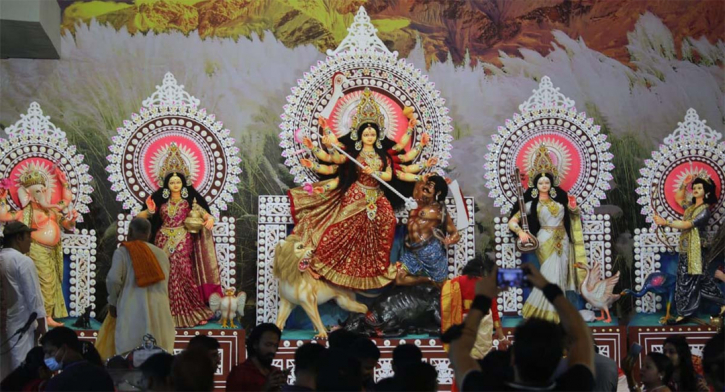 Home Minister Asaduzzaman Khan Kamal said that the whole country rejoined celebrating Durga Puja this year.
He said this while visiting the temporary pavilion constructed in front of the ATN News office in the capital's Kawran Bazar area on Monday.
The home minister said: "Many people believed the events that occurred in Comilla last year may repeat this time, but I believe they did it solely to sow chaos."
"In Bangladesh, there were roughly 15,000 puja mandaps at the time the Awami League took power. There are currently about 32,200 puja mandaps. Each year, there is an increase in the number," he added.
Planning Minister MA Mannan, on this occasion, said: "There is no such thing as division in Bangladesh, nor will there be."
Mahfuzur Rahman, chairman of ATN Bangla, remarked: "When I was young, I thought puja was our (Muslims) festival too. I had never seen police guarding the puja mandaps before."

Gazipur City Corporation sacked mayor Jahangir Alam, ATN News Chief Executive Editor Munni Saha, among others, were present at the event.s