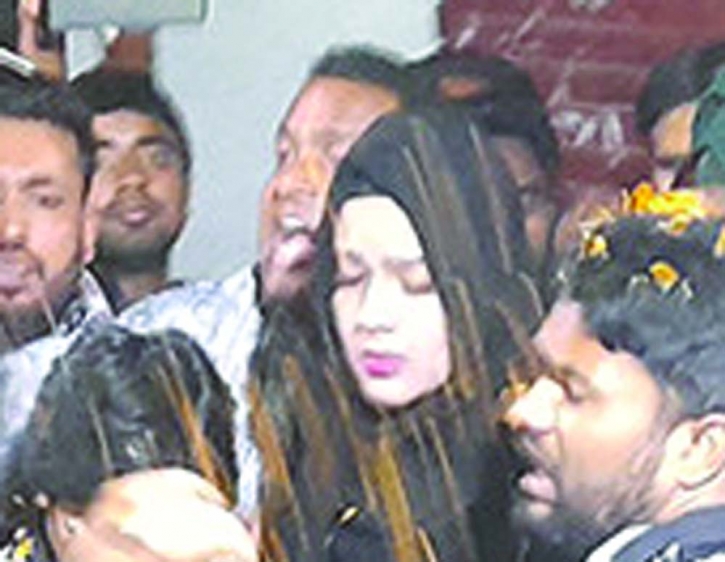 Bangladesh Police have sent a letter to Interpol to bring back Rabiul Islam Apon alias Arav Khan, who is a fugitive accused in a murder case of a police inspector.
Assistant Inspector General of Bangladesh Police headquarters (media) Monzur Rahman confirmed the matter, reports The Business Standard on Saturday.
Meanwhile, former IGP Benazir Ahmed said he is not familiar with Arav Khan.
Benazir Ahmed also mentioned having no prior acquaintance with Arav khan on his verified Facebook page on Saturday. "I performed my duty with devotion. Now I am retired. I had no personal contact or acquaintance with Arav or Rabiul," he told Bangla Tribune on Saturday.
Arav Khan, whose real name is Rabiul Islam alias Apon alias Shohag alias Hridoy, is a fugitive accused in a number of cases, including one filed over the murder of Special Branch Inspector Md Mamun Emran Khan in 2018.
After the murder, Rabiul allegedly fled to India and secured an Indian passport under the name of Arav Khan, and went to Dubai.
Since February, Arav Khan also posted videos of several cricket stars from England, Sri Lanka, Pakistan, Afghanistan and UAE, who were supposedly invited to the event.