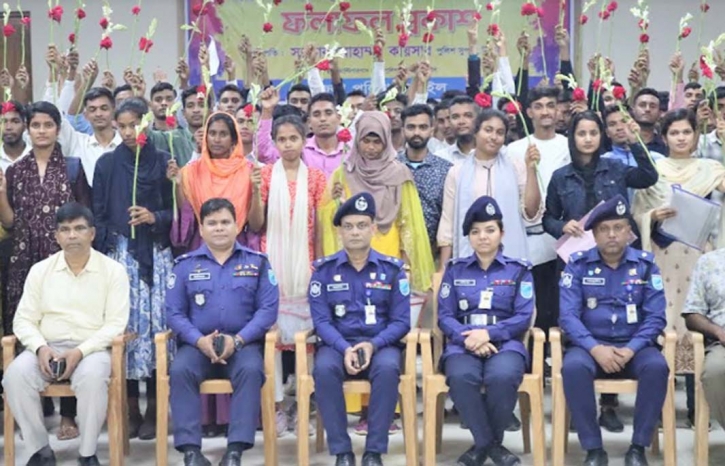 A total of 138 youths got jobs as police constables in Tangail with an application fee of Tk 120. The police constable recruitment exam has been conducted in a completely transparent and merit-based manner. Superintendent of Police Sarkar Mohammad Kaiser congratulated the selected candidates in the recruitment examination for the post of Trainee Recruit Constable (TRC) of Tangail.
According to the information of the district police, out of a total 122 men, 92 are in general quota, 15 are in freedom fighter quota, 11 are police pets, three are Ansar, and one are ethnic minority quotas got jobs. Apart from this, a total of 16 female police constables have been appointed including 15 general women and one minority ethnic group quota. 4,706 candidates applied for the recruitment test which started on February 27 for 138 posts in Tangail. 931 people participated in the written test. Out of this 201 passed.
Uzzal Miah of Nagda Shimla Union of Gopalpur said, "My father is a farmer. I worked as an employee in another shop for two years besides studying. I studied very hard. I really needed this police job. I am very happy to pass the job. I want to serve country and people."
Superintendent of Police of Tangail Sarkar Mohammad Kaiser said that the constable recruitment test has been completed under the new rules at the initiative of the IGP to make the recruitment completely transparent. Bangladesh Police Trainee Recruit Constable (TRC) recruitment test Dec-22 Tangail district preliminaries are selected on the basis of transparent, merit and merit. I call upon all the new police members to keep the image of Bangladesh Police bright by carrying out their duties with honesty, patriotism and dedication in the days to come with this great vow of 'Service not Job'.