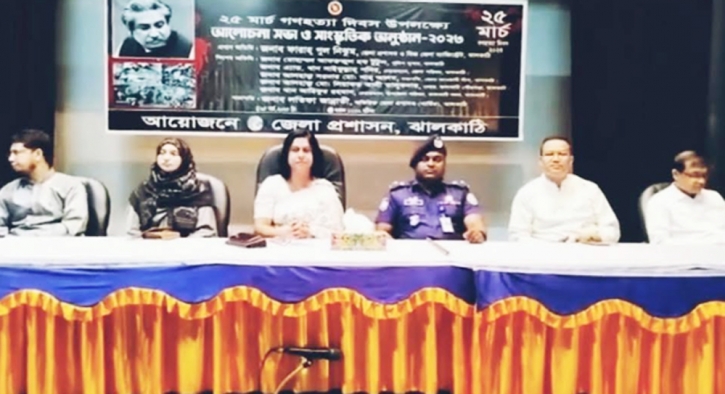 A discussion meeting and cultural program was held in Jhalokathi on the occasion of 25th March Genocide Day.
Deputy Commissioner Farah Gul Nijhum was the chief guest at the discussion meeting held at the hall of the District Art Academy at 11 am on Saturday.
Additional Deputy Commissioner (General) Latifa Jannati spoke in the discussion meeting, among others, Superintendent of Police Afruzul Haque Tutul, Deputy Director of Directorate of Agricultural Extension Md. Monirul Islam, 2 municipal councilor Habibur Rahman Habil.
At the end of the discussion, an interesting cultural program was performed with the participation of local child artists. The district administration organized the event.