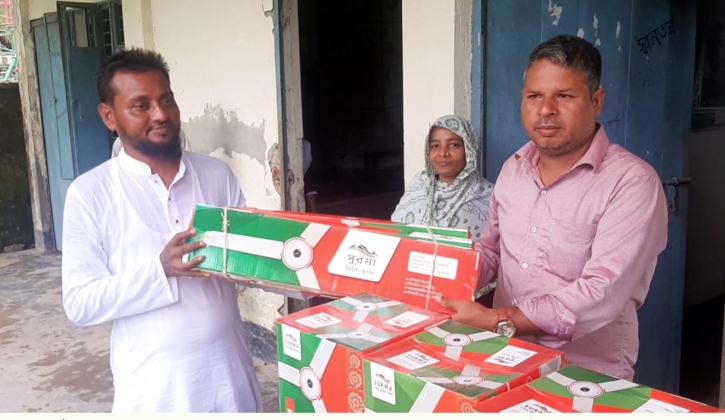 Jatiya Sramik League Jhalakathi district branch convenor and social worker Md. gave six fans to Shishu Kalyan Primary School, Path Children's Educational Institution in Jhalakathi. Hussain of the picture. On Monday afternoon, he went to the school and told the principal. Mahabubur Rahman gave the fans to Mamun.



The teachers of the school said that 135 students were suffering from the heat as there was no fan in the classrooms of the school for street children. Convenor and social worker of Jhalakathi district branch of Jatiya Sramik League. Hussain of the picture. He visited the educational institution and spoke to the teachers and students. At that time, he gave six fans as there were no fans in the classroom. Teachers and students are happy to have fans. They pray for Hussain of the film.



It should be noted that Hossain of the picture has received the title of peddler of humanity by distributing food items and providing free oxygen services to people during the Corona period. He also gave houses, vans, rickshaws, vegetable shops to poor and needy people with his own money. This man who stands by the people in many ways is known as the enlightened man of the city.