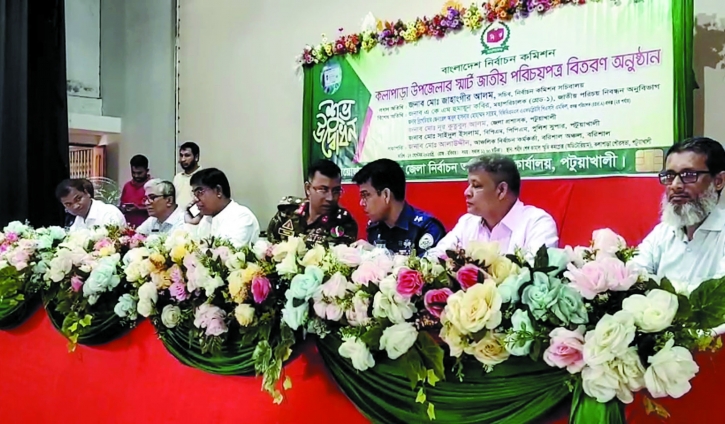 Election Commission Secretary Md. Jahangir Alam sent several hundred students of Khepupara Government Model Secondary School from the Shaheed Sheikh Kamal Smriti Complex auditorium to the class room at Kalapara of Patuakhali at around 11 am on Sunday.
In the smart card distribution ceremony organized by the district election office on Sunday morning, students were gathered at the gate of the venue and in the audience queue during classes to please the secretary. When the secretary came to the attention of the large presence of students at the venue during the class, the secretary requested the organizing authority to take the microphone and send the students back to the class before the start of the program. In this announcement of the EC Secretary, everyone at the venue took this matter positively and praised the Secretary.
However, when asked over the phone to the Acting Headmaster of Khcouepupara Government Model Secondary School, Abdur Rahim, to know how a large number of students came to the venue during the class, he said that he would tell the matter face to face.