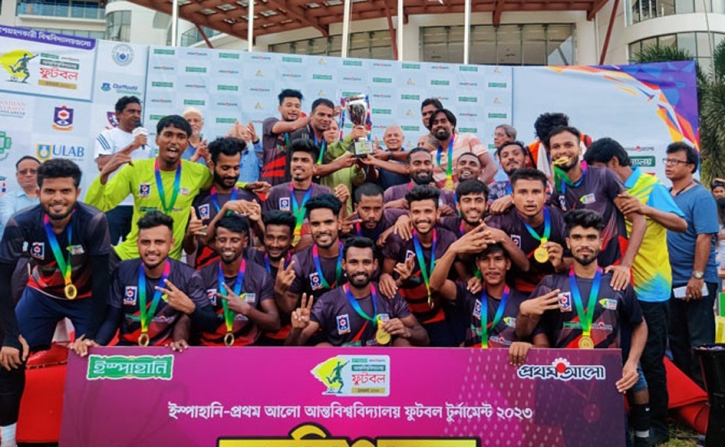 Gono Bishwabidyalay (GB ) became the champion in the first edition of Ispahani-Prothom Alo Inter-University Football Competition. Gono
Bishwabidyalay (GB ) won the title after defeating Far East International University in a tiebreaker 4-2 in the title deciding final.
On Sunday afternoon at the Daffodil International University ground in Ashulia, ended goalless 70-minute match. After that, Gono Bishwabidyalay team took the victory in a tiebreaker.
In the first shot of the tiebreaker, Mithun's goal and the opponent's shot hit the postbar, GB advanced. However, Faisal, the hero of the
previous match, missed the second shot and Fareast equalized.

Then Saif, Suman and Amit scored in the third, fourth and fifth shots and Far East's Tariqul failed to score in the fourth shot to give the
GB team a 4-2 win.