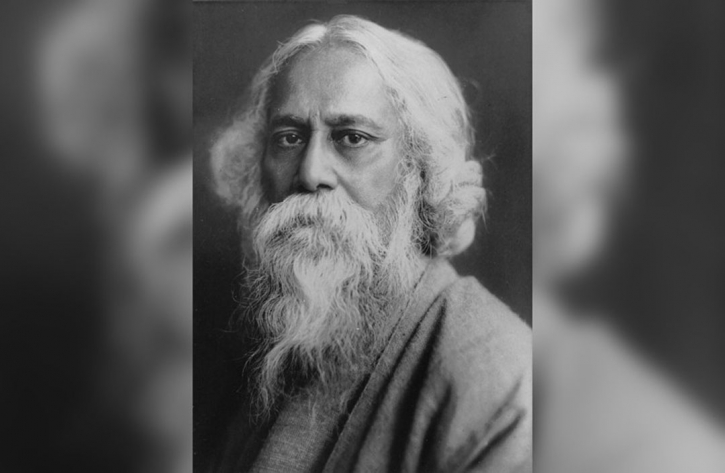 Monday marks the 162nd birth anniversary of Nobel laureate Rabindranath Tagore, one of the most revered poets and litterateurs in history, who towers above everyone else in the canon of Bangla.
Born on May 7, 1861 at Jorasanko mansion in Kolkata, Tagore was a poet, visual artist, playwright, novelist, as well as a composer whose works reshaped Bangla literature and music in the late 19th and early 20th centuries.
Asia's first Nobel laureate after winning the Nobel Prize in literature for Gitanjali in 1913, Tagore was the youngest of 13 surviving children of Debendranath Tagore and Sarada Devi. Bangladesh and India's national anthems are based on two of his songs.
Marking the occasion, different government and private cultural organisations are scheduled to host cultural programs, discussions and awards ceremonies across the country on Monday.
The state event this year will be held at Patishar in Naogaon district. In addition to that, the poet Rabindranath Tagore's birth anniversary will be commemorated as part of the national event at the Shilaidah of Kushtia, the Shahjadpur of Sirajganj, the Dakshindehi and Pithavog of Khulna, and the Shilaidah of Kushtia.
Chhayanaut, country's leading cultural institution will commemorate the occasion with two-day cultural festivity. The programmes will commemorate the occasion with different programmes and cultural presentations including song, poetry and dance recitals.
Besides, different cultural organisations including Bangladesh Shilpakala Academy, Bangla Academy and others will celebrate the birth anniversary with various events.