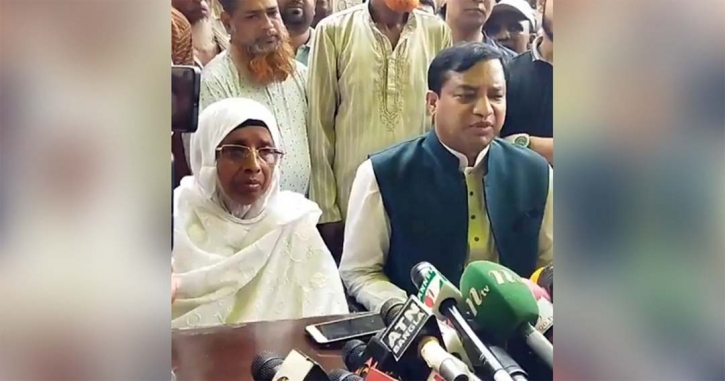 Former Gazipur mayor Jahangir Alam and his mother Zayeda Khatun, an independent mayoral candidate in the upcoming Gazipur city polls, has been reportedly attacked by their political rivals during election campaign.
She claimed that seven of his workers including Mojibur, Naqeeb Ashraf, Bappi, Sharif were injured with head and forehead injuries.
The attack took place on Saturday around 4:30pm on the westside of Garuhat road of Tongi Railgate.
Jahangir Alam said: "After the public meeting, some people were petling us with bricks at the westside of Tongi Railgate (Guruhat) road. At that time, four or five police were present there. Later additional policemen arrived shortly. But assailants attacked us in front of police."
Jahangir Alam said: "Supporters of Azmat Ullah Khan carried out the attck, the candidate backed by the ruling Awami League. We were attacked in front of the policemen. Seven of our workers and supporters were injured."
However, Jahangir Alam did not reveal all the injured people's names. When asked whether the injured received medical treatment anywhere, he said: "Some of them suffered bloody injuries on the head, forehead and other parts of the body.
"What is the point of complaining to those who attacked us?" he commented when asked if he would make a report at the police station.