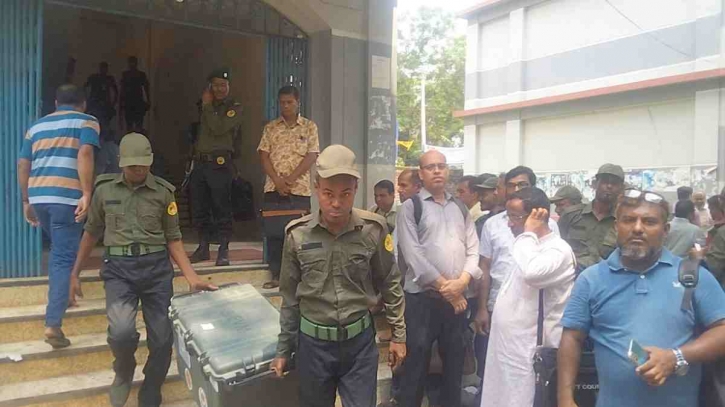 Balloting for 57 wards of Gazipur City Corporation (GCC) began at 8am on Thursday.
The voting will take place via electronic voting machines (EVM) at 480 centres till 4pm.
There are a total of 1,179,000 listed voters in Gazipur city, which sees its fourth election on Thursday.
Eight candidates are vying for the mayoral position and 325 people are contesting councillors' posts under 57 wards and 11 reserved seats.
Electronic voting machines (EVMs) is being used in this election and more than 5,000 EVMs have already been installed.
To resolve any technical faults with the EVMs, two technical experts will be available at every polling centre.
CCTV cameras have been installed in every polling centre and poll booth for surveillance.
Members of different law enforcement agencies, including police, Ansar and village police, Armed Police Battalion (APBn), Rapid Action Battalion (RAB) and Border Guard Bangladesh (BGB) are on the ground across the city.
Among the 480 polling centres, 351 centres are important polling centres for the EC. To hold a peaceful election, 57 executive magistrates are deployed in 57 wards.
In addition, 30 teams of RAB, 13 platoons of BGB, 19 striking teams, and 57 mobile teams of police are deployed in the GCC area.