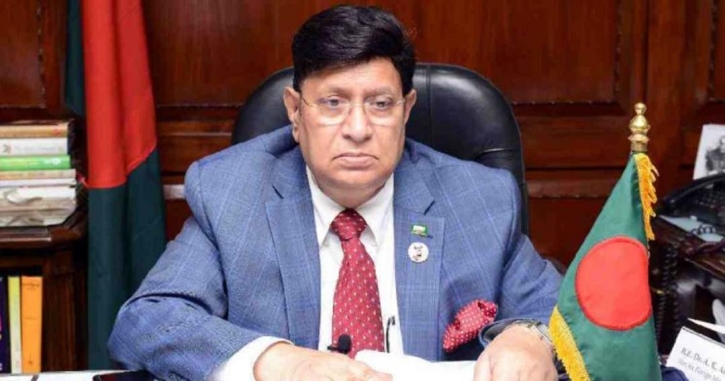 Foreign minister Dr AK Abdul Momen on Thursday said Bangladesh stands ready to pursue closer cooperation with the South Asian Association for Regional Cooperation (Saarc) countries for the socio-economic emancipation of the people of the region.
Bangladesh is committed to ensuring collective peace, progress and prosperity in the region, he said while speaking as chief guest at the handover-takeover ceremony of the presidency of the Saarc Chamber of Commerce and Industry at a Dhaka hotel.
Momen said Bangladesh has always been proactive in promoting trust and friendship with its neighbouring and regional countries for the welfare of the people of the region.
Bangladesh always attaches utmost importance to the principles and objectives of Saarc, he added.
He said South Asia belongs to the fastest-growing region in the world, which hosts nearly 24% of the world's population with a huge market of around 1.92 billion people.
"Unfortunately, trade and economic cooperation among the members of Saarc are hardly satisfactory - hovering around only 5% of the total formal trade," he said, adding that there is plenty of scope for increasing trade among the member states.
"We need to take concrete and result-oriented actions for enhancing intra-regional trade for greater economic integration of the region," Momen said.
The foreign minister said that the signing of a SAFTA Agreement in 2006 was a milestone achievement for Saarc.
"We must take measures to speed up the implementation of SAFTA in its true spirit in order to achieve our ultimate goal of realizing South Asian Economic Union (SAEU)," he said.
The minister said as the apex body of all the National Federations of Chambers of Commerce and Industry of Saarc member states, the Saarc Chamber of Commerce and Industry should play an effective role in this regard.