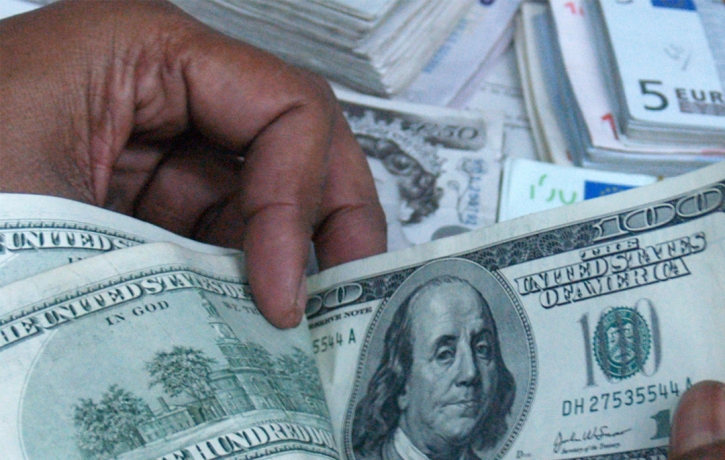 A writ petition has been filed with the High Court seeking directives for the transfer of Bangladesh's foreign exchange reserves from the United States to "safer countries."
The petitioner, Advocate Md Mahmudul Hasan, confirmed the matter on Wednesday.
He said he filed the writ petition in the form of public litigation on Tuesday.
The writ also mentions that the people of the countries whose foreign reserves have already been seized by the United States have had to suffer extremely.
The finance secretary, foreign secretary, governor of Bangladesh Bank and chairman of the Public Service Commission were made respondents in the writ.
The writ petition says the US is the most powerful country in the world. After the collapse of the Soviet Union in 1991, the United States became the only superpower in the world. The US has the power to destroy the economy and infrastructure of any country in the world. When the US wants to control a country, it uses either military force or sanctions. The US has destroyed many countries including Afghanistan, Iraq, Syria and Vietnam, and killed billions of people using military force.
Apart from this, the writ adds, the United States has attacked the economy of many countries including Iran, Russia, Cuba, North Korea, Iraq, Sudan and Venezuela by imposing sanctions. At present, multifaceted international conspiracies have spread across Bangladesh. As a result of the conspiracy, Bangladesh has become a target of the United States. For this, the United States imposed sanctions on RAB. Although there are some controversial activities, RAB's contribution to maintaining the rule of law, and controlling drug and human trafficking is immense.
On the other hand, on May 24, the United States intervened in the internal affairs of Bangladesh and announced a new visa policy. Political leaders, government officials and judges have been targeted through the policy, the petitioner says.
The writ petition also states that the country lacks politicians experienced in international politics. On the other hand, most of the government officials who are employed in the foreign ministry and embassies of Bangladesh do not have honours and master's degrees in international relations. As a result, these government officials are not able to contribute properly to protect the interests of Bangladesh in international politics. Bangladesh is one of the most peaceful countries in the world. Following Article 25 of the constitution, Bangladesh continues to maintain a peaceful coexistence with the outside world.
"Bangladesh has unfortunately become a target of the US as part of a global conspiracy. Seizing a country's foreign reserves is an old practice when it becomes a US target. The US has already seized the foreign reserves of many countries and crippled their economies. In the current situation, there is a possibility that the foreign exchange reserves of Bangladesh may be seized by the United States on any pretext in the near future. Most of Bangladesh's reserves are deposited in the Federal Reserve Bank of the United States.
"Bangladesh Bank manages foreign exchange reserves under the powers given to it by Section 7 (A) (D) of the Bangladesh Bank Order, 1972. Since most of Bangladesh's reserves are with the Federal Reserve Bank of the United States, if they are seized by the United States under any pretext, the country's economy will completely collapse – Bangladesh will not be able to import essential food items. In that case, the lives of the people of the country will be at risk. Many people will die from a lack of food."