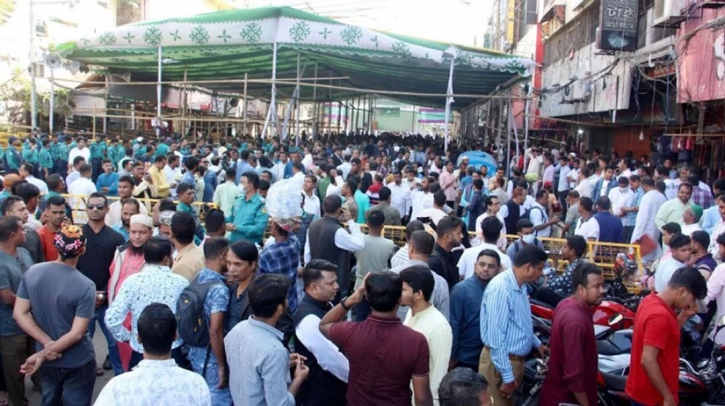 Awami League nomination form sale marks huge crowd on second day
The Awami League central office has witnessed a huge crowd interested in purchasing the party's nomination form on the second day to contest the upcoming 12th national election.
The nomination form sale started at the party's central office on Bangabandhu Avenue at 10am on Sunday.
However, compared to the first day, the crowd of Awami League nomination seekers was slightly less.
Hundreds of people were seen waiting in line.
As many as 1,064 people have collected nomination papers for the Awami League on the first day on Saturday.
The party has collected Tk5.32 crore from the process, Barrister Biplab Barua, the ruling Awami League's office secretary confirmed the matter.
The party will sell the nomination form till November 21.
Forms can be collected and submitted from the central office of Awami League on Bangabandhu Avenue every day from 10am to 4pm. Candidates can submit the nomination form by November 30.
The Election Commission has announced the schedule for the 12th parliamentary polls. The election will be held on January 7, 2024.