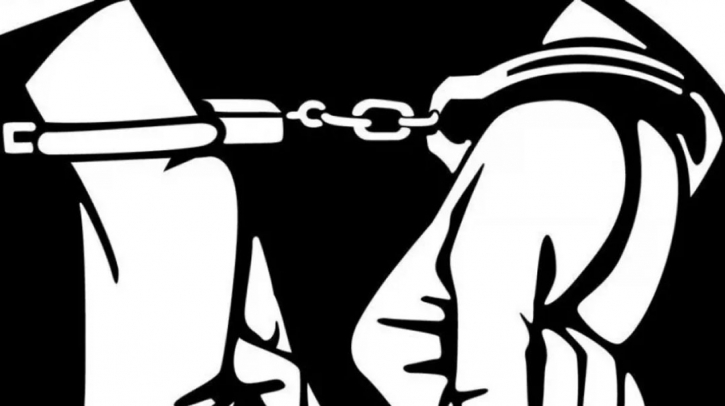 The Rapid Action Battalion (RAB) held five Jubo Dal men, including its Adabar unit convener, for carrying out acts of vandalism and arson during the blockades and hartals in the capital's Mohammadpur, Adabar, Dhanmondi, and New Market areas
They were held from Dhaka's Keraniganj on Sunday night.
The detainees are Md Rakib Sheikh, joint convenor of Adabar thana Jubo Dal, Md Masum, 32, Md Alamgir, 38, Md Russel, 38 and Jahangir Alam, 55.
RAB-2 Senior Assistant Director Shihab Karim said that Rakib along with his men carried out violent and destructive activities in the Mohammadpur and Adabar area.
Rakib Sheikh was the mastermind behind the vandalism and arson. Under Rakib's direction, his cronies obstructed the road, vandalized and set ablaze cars, and used local sharp weapons to launch various attacks on the general public and law enforcement personnel, thereby exacerbating the state of law and order.
According to Sihab Karim, he was apprehended while in hiding from the Abdullahpur bus stand on the Dhaka Mawa Highway.