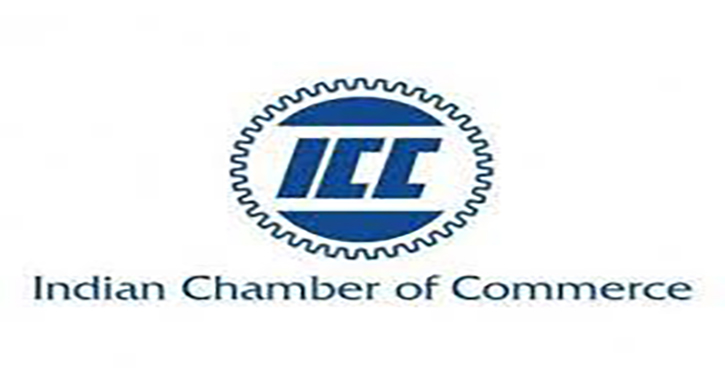 The much-awaited Annual Session and Annual General Meeting (AGM) of the Indian Chamber of Commerce (ICC) will be held on 31 October. This information was informed by issuing a press release on behalf of ICC in Kolkata on Saturday. The Annual General Meeting to be held at Hotel Taj Bengal, Kolkata will be attended by eminent business leaders and industrialists of India. The Annual General Meeting and AGM will host a grand panel discussion, star-studded sessions, and mesmerizing musical performances by eminent personalities.
The event will kick off with a business session featuring a presentation at the UAE's Maiden Free Zone. This session will provide invaluable insight into opportunities and potential partnerships in one of the world's most dynamic business hubs (UAE).
A highlight of this year's annual session will be the 'Family Business and Transformation Session.' HM Bangur, Chairman of Shree Cements Limited along with Chairman of Ambuja Neotia Group Harshvardhan Neotia, Co-Chairman and MD of Paharpur Cooling Towers Limited Gaurav Swaroop; Rudra Chatterjee, Chairperson OBEETEE & MD Lakshmi Tea Pvt. Ltd, Mehul Mohanka, President, ICC and Pranab Saita, Senior Partner, EY will share their expertise and experience in managing and transforming family businesses. By doing this, a unique perspective can be reflected on the relevant important aspects among the entrepreneurs.
Apart from this, the attraction of the ICC event is that the organizers of ICC are delighted to present a special session with personalities like Padma Bhushan and Arjuna awardee badminton world champion PV Sindhu, eminent singer and actor Tara Sutaria. Because, this session promises an extraordinary blend of sports, entertainment, and inspiration.
The evening will conclude with a grand musical performance by renowned musicians Surendra and Soumyajit. They have been at the peak of popularity for Anindya Pramance, impressing the audience in the country as well as worldwide.
President of Isis, Mehul Mohanka, expressing his excitement about the upcoming AGM said: "Indian Chamber of Commerce's Annual Session and AGM is always a platform to enhance business connectivity, share insights, and develop the spirit of entrepreneurship. Especially this year, We have an amazing lineup of speakers and sessions, which will enlighten and entertain the whole event in one day.