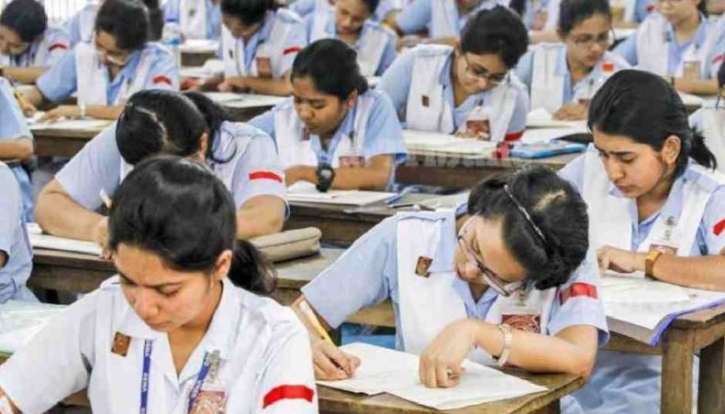 New routine for Secondary School Certificate (SSC) examinations 2022 has been published. The Board of Secondary and Higher Secondary Education released the routine for all educational boards on Sunday. According to the routine, the examination will begin on 15 September and continue till 15 October. All examinations will be held from 2:00pm to 4:00pm.
The SSC and its equivalent examinations, under all the education boards scheduled to begin on 19 June, were postponed due to the flood situation in the country on 17 June.
Like the previous year, the examinations will be held on the shortened syllabus.

A total of 2,021,868 students are expected to sit for the examinations.
Some 1,599,711 students will sit for the examinations under nine general education boards while 268,495 under Madrasha Board and 163,662 students under the Technical Education Board.
Last year, a total of 2,243, 254 students appeared for their SSC and its equivalent examinations from 3,679 exam centres.
All examinees have been requested to enter their exams hall 30 minutes before the starting time and no one except the exam secretary will be allowed to carry cellular phones.
This year, the examinations will be held for two hours instead of three years. The duration of the MCQ exam is 20 minutes while the written exam is 1 hour and 40 minutes.