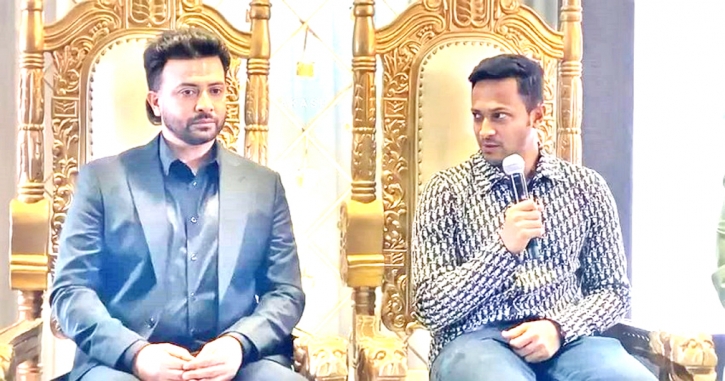 Entertainment Desk
"Meet and greet with the World Superstar Shakib Al Hasan and Dhallywood King Shakib Khan" on Friday at Marina Road in Queens, New York.
The CEO of US Showtime Music, Alamgir Khan Alam, organised the programme. The Dhallywood superstar shared clips and pictures on his official Facebook page.
Shakib Khan looked dapper in a black suit while Shakib Al Hasan looked charming in a crème and black patterned shirt. The two kings of "Dhallywood" and "Cricket" were made to sit on thrones while they interacted with media and fans in the US.
The two superstars have previously appeared together on various TV programmes. Shakib Al Hasan has been in the news for his latest Grammen phone ad while Shakib Khan is tying the end works for his film "Rajukmar" in the US.