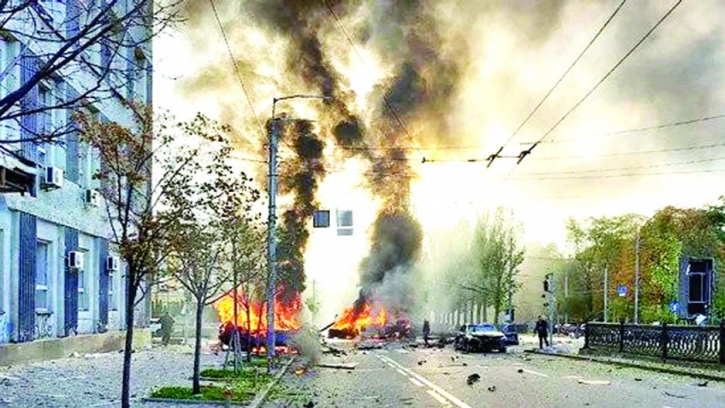 Russian strikes hit a series of Ukrainian regions early on Thursday, including the capital Kyiv, the Black Sea port of Odesa and the second-largest city Kharkiv, knocking out power to several areas, regional officials said.
The attacks struck a wide arc of targets, including cities stretching from Zhytomyr, Vynnytsia and Rivne in the west to Dnipro and Poltava in central Ukraine. Kyiv mayor Vitali Klitschko said explosions were registered in the southwestern part of the city and rescue services were on their way. Some residents reported power cuts.
The governor of Odesa region, Maksym Marchenko, said a mass missile attack had hit an energy facility in the port city, triggering power cuts.
"As a result of a mass missile strike, an energy infrastructure site was hit in the region as well as residences," Marchenko said on Telegram. He said anti-aircraft units had downed some missiles and new attacks could follow.
"Fortunately, there are no casualties. Electricity restrictions are in effect."
Kharkiv region Governor Oleh Synehubov said the city and region had been hit by about 15 strikes.
"The enemy made about 15 strikes on the city and region," he said on Telegram. "Infrastructure was again among the targets. Information on casualties is being clarified."
According to Ukrainian news outlet Obozrevatel.ua, two people were injured by a missile strike in Kharkiv which landed near their house.
Another strike was reported in the central city of Dnipro and in the western towns of Lutsk and Rivne, far from the front lines in the year-old war.