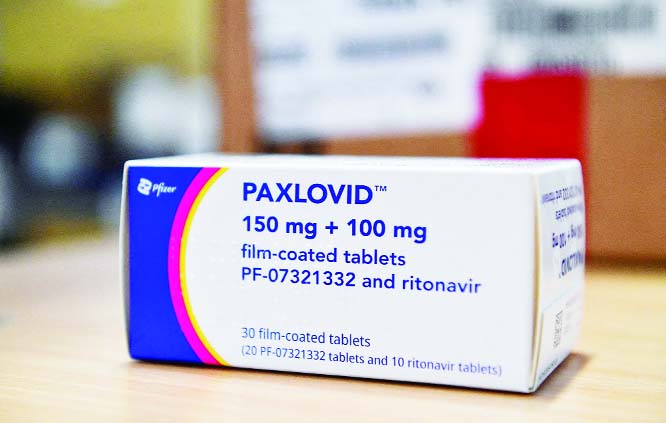 SAT Desk : The World Health Organization said on Friday it "strongly recommended" Pfizer`s Covid-19 antiviral pill Paxlovid for patients with milder forms of the disease who were still at a high risk of hospitalization.
However the UN agency warned it was "extremely concerned" that the inequality in access seen with Covid vaccines would again leave low- and middle-income countries "pushed to the end of the queue."
US pharma giant Pfizer`s combination of nirmatrelvir and ritonavir was the "superior choice" of treatment for unvaccinated, elderly or immunocompromised people with Covid, the WHO`s experts said in the BMJ medical journal. For the same patients, the WHO also made a "conditional (weak) recommendation" of the antiviral drug remdesivir made by US biotech firm Gilead -- which it had previously recommended against.
The WHO recommended Paxlovid over remdesivir, as well as over Merck`s molnupiravir pill and monoclonal antibodies.
Pfizer`s oral treatment prevents hospitalization more than the "available alternatives, has fewer concerns with respects to harms than molnupiravir, and is easier to administer than intravenous remdesivir and antibodies," the WHO`s experts said.