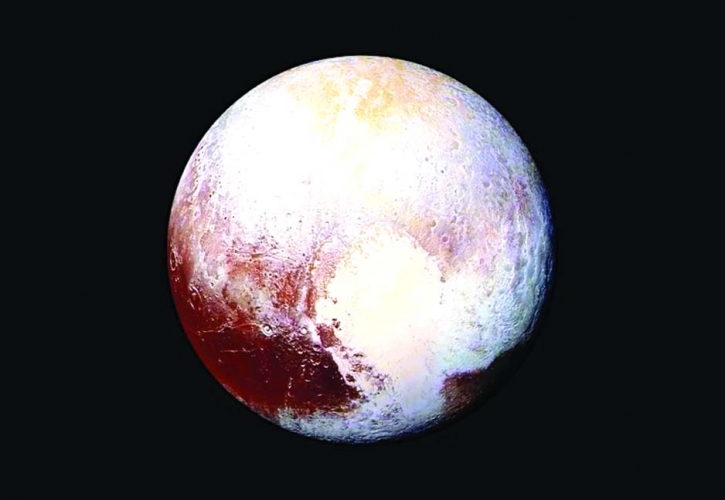 NASA's New Horizons probe flew by Pluto nearly eight years ago, but the epic encounter is still bearing scientific fruit.
New Horizons gave humanity its first up-close looks at Pluto on July 14, 2015, when the probe zoomed just 7,800 miles (12,500 kilometers) above the dwarf planet's frigid surface. The mission team is still analyzing the stockpile of data New Horizons gathered during the flyby — and still making intriguing discoveries, as new results show.
New Horizons researchers shared their latest findings on Tuesday (March 14) at the Lunar and Planetary Science Conference (LPSC) being held in Texas and virtually. Among the discoveries presented, one tied Pluto's puzzling flip to its ice-filled basin, another found interesting but puzzling landscapes on the dwarf planet's surface, and a third unveiled the building blocks that formed the snowman-like object Arrokoth, which New Horizons flew by on Jan. 1, 2019.