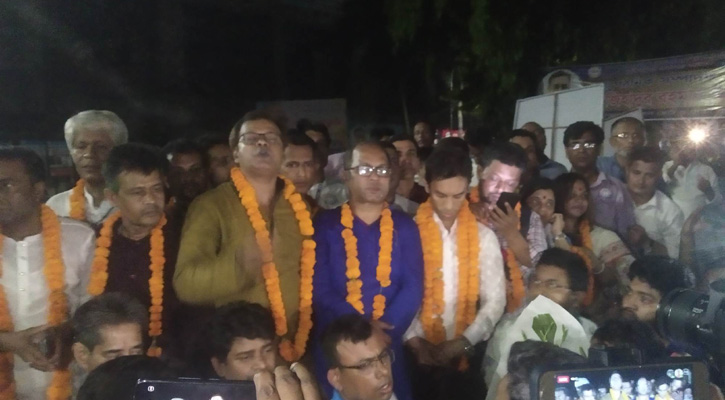 SAT DESK : Journalists Sohel Haider Chowdhury and Akhter Hossain have been elected president and general secretary of a faction Dhaka Union of Journalists respectively for two years.
Head of the election management committee Manjurul Ahsan Bubul announced the results after the voting between 9:00am and 6:00pm on the National Press Club premises on Tuesday.
The other newly elected office bearers of the DUJ faction are senior vice-president MA Kuddus, vice-president Manik Lal Ghosh, joint secretary Khairul Alam, treasurer Ashraful Islam, organising secretary A Zihadur Rahamn, law affairs secretary SM Saif Ali, publicity and publication secretary Razu Hahim, office secretary Amanullah Aman, welfare secretary Zubayer Rahman Chowdury, sports and cultural affairs secretary Sakila Parvin and women affairs secretary Suraiya Anu.
New executive members of the committee are Mujib Masud, Dulal Khan, Ibrahim Khalil, Khokon, Asadur Rahman, Solim Ullah Selim, Anwar Hossain, Mohiuddin Palashn and Rehena Parvin.