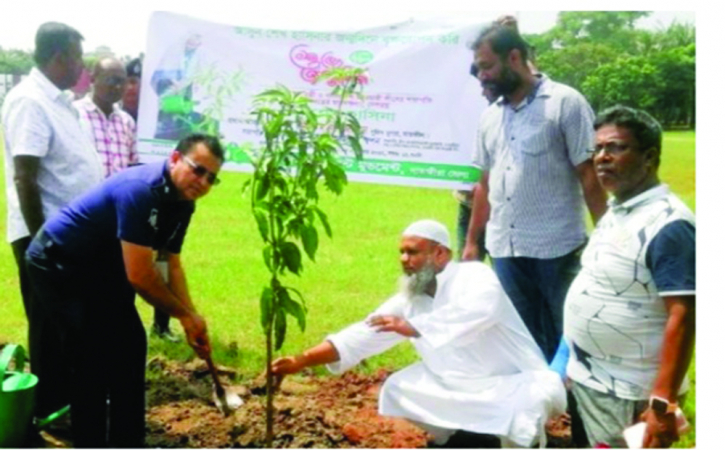 On the occasion of Prime Minister Sheikh Hasina's 76th birthday, a tree plantation program was held at Satkhira Police Lines. The tree plantation program was organized by Green Environment Movement at Satkhira Police Lines on Wednesday at 11 am.
At this time, District Police Superintendent Kazi Moniruzzaman, District Awami League Health and Population Affairs Secretary Dr. Subrata Ghosh, Ward No. 9 Awami League President Sumir Basu attended and planted trees under the chairmanship of Grand Environment Movement Satkhira District Branch President Sheikh Ejaz Ahmed SwapanDI One Zahid Bin Alam, Sadar Police Station Investigation Officer Mizanur Rahman.
After the tree planting program, the Superintendent of Police said that on the occasion of the 76th birthday of the Honorable Prime Minister Sheikh Hasina, saplings of various types of fruit forest medicinal trees of native species have been planted to protect the balance of the country and the environment.