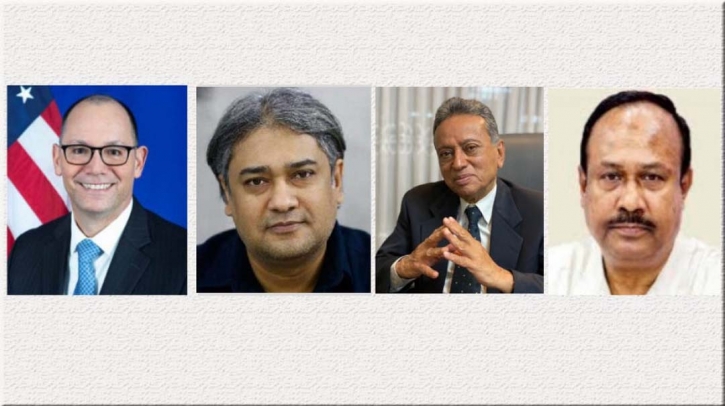 The United States ambassador to Bangladesh Peter Haas on Thursday invited representatives from the ruling Awami League, the main opposition Bangladesh Nationalist Party and the opposition in parliament Jatiya Party to the US embassy in Dhaka to clarify Washington's position that the US wanted free, fair and peaceful national elections in Bangladesh.
Representatives of the political parties conveyed their respective parties' positions about the national polls during the meeting with the US envoy, confirmed senior leaders, who attended the meeting. BNP standing committee member Amir Khasru Mahmud Chowdhury, its organising secretary Shama Obaid, AL information and research affairs secretary Selim Mahmud and JP secretary general Mujibul Haque Chunnu attended the two-hour meeting, among others, at the US embassy
Peter Haas made the clarification over Washington's position regarding Bangladesh's national polls, a day after the US secretary of state Antony Blinken on Wednesday announced a new visa policy to support Bangladesh's goal of holding free, fair, and peaceful national elections, restricting visa for any Bangladeshi individual undermining the democratic election process.
US State Department spokesperson Matthew Miller revealed the announcement at the Department of State's daily briefing in Washington on Wednesday.
The US notified the Bangladesh government of this decision on May 3, he told the briefing.
'Under this policy, the United States will be able to restrict the issuance of visas for any Bangladeshi individual, believed to be responsible for, or complicit in, undermining the democratic election process in Bangladesh,' he said, quoting US secretary of state Antony Blinken.