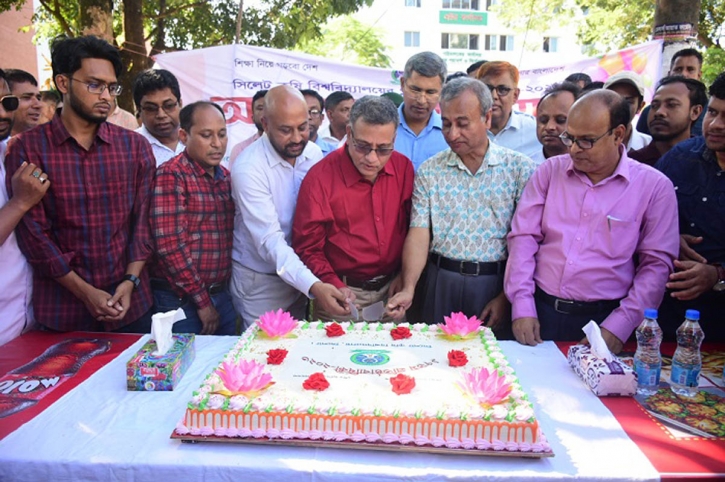 Sylhet Correspondent
The 17th anniversary of Sylhet Agricultural University (SAU) has been celebrated. On this occasion, a joyous procession was held in front of the administration building . The procession circumambulates the entire campus and ends at the Baishakhi square of the university campus. The procession was led by Vice-Chancellor Professor Dr. Md. Jamal Uddin Bhuiya.
After the flying of balloons and the dove symbol of peace, a discussion was held in TSC where Vice Chancellor Professor Dr. Md. Jamal Uddin Bhuyia gave a speech.
Professor Dr. Md. Jamal Uddin Bhuya said, Sylhet Agricultural University is spreading all over Bangladesh by producing agriculturists and they are doing better in their respective fields. Our campus is making an important contribution to the agricultural development of Bangladesh, he said.
The program was presided over by the Director (Student Counseling and Guidance) Professor Dr. Mohammad Atikuzzaman. General Secretary of the Teachers' Association Professor Saad Uddin Mahfuz spoke at the event, convener of the Dean's Council Md. Dr. siddiqulIslam, president of teachers' association, Professor Dr. Md. Shah Alamgir, President of the Democratic Teachers Council Professor Dr. Md. Shahidul Islam, president of White panel Prof. Dr. Ataur Rahman, President of Employees Association Shah Alam Suruk were attended the function.