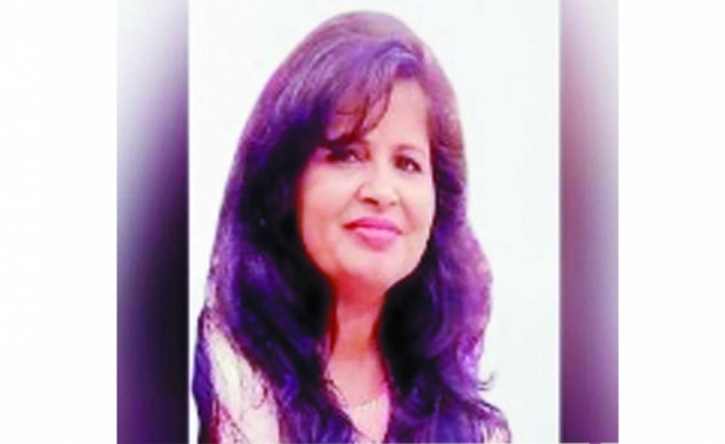 On November 11, Prime Minister Sheikh Hasina officially opened the Matarbari port channel and lay the foundation stone of the Matarbari deep sea port. There is a plan to build a deep-sea port on 1,031 acres of land in Matarbari, Maheshkhali upazila, Cox's Bazar, close to the Bay of Bengal coast. The Japan Development Cooperation Agency (JICA) is involved in the port's development. The entire cost comes to 8,956 crores. JICA is set to provide a loan worth Rs. 6,742 crores. The remaining funds will be used by the government of Bangladesh. Bangladesh will change as well as the southern area if the port opens. since it will serve as South Asia's commercial hub.
Foreign trade is growing as the nation develops. For this reason, the country's annual rate of increase in ship arrivals is growing at a rate of more than 11 percent. Should this trend continue, 14 million TEUS of containers will be handled in 2041, with 8 thousand two hundred ships. The ports that are currently in place simply cannot handle this volume of containers and ships. Furthermore, the nation's seaports are not even deepwater ports. Large ships are therefore unable to dock at the port. The 'Matarbari Port Development Project' has been designated as a priority project by the government in order to provide deeper jetty facilities for ships.
In 2009, plans to construct a deep-water port at Sonadia Island in Cox's Bazar and, subsequently, Pira at Patuakhali were also considered. But despite several attempts, it was not feasible for geopolitical reasons. They want to invest because the Japanese study suggested that the area might become a hub for energy. When Prime Minister Sheikh Hasina travelled to Japan in 2014, she offered to invest and showed interest in Maheshkhali's energy production. Additionally, Matarbari contributed to the building of a coal-based, 1250 MW power plant. However, in order to accommodate large ships carrying coal, a channel or jetty is required. for which a channel measuring 14 km in length, 250 m in width, and 18.5 m in depth is built. According to JICA's research, this channel could be used to construct a deep-sea port. Deep seaport construction has been underway ever since. which will be finished in December 2026 and will formally begin tomorrow.
The Matarbari deep sea port is slated to be constructed based on the Kashima port in Japan. However, it is 2.5 times larger than Kashima Port when it comes to construction. Through the building of channels, rather than the sea itself, the port will be connected to the sea. Building breakwater dams will stop the water from flowing and keep the channel from silting up. This port will be the first to be excavated in Bangladesh.
The Malacca Strait connects the South China Sea to the Bay of Bengal. China and Japan place particular importance on the Bay of Bengal. Built around the Bay of Bengal will be the massive economic infrastructure that Japan has designated as part of the 'Big B' (Bay of Bengal Growth Belt). For this reason, Maheshkhali's seaport at Matarbari will be crucial.
Feeder vessels shall have the ability to anchor in the 18.5-meter-deep channel following the opening of the deep-sea port. Time and money will be saved on goods transportation thanks to it. The deep port will hold 8,200 TEUS-capable container ships when it is fully operational. Businessmen from Bangladesh will then not have to wait for their goods to be imported and exported at ports in Singapore, Colombo, and Malaysia. Large ships that are currently sending goods to Europe or America have to wait at foreign ports. Travelling to America these days takes at least 45 days. By December 2026, the port will be fully operational, and it will take only 23 days for the goods to reach America. Importing and exporting goods is possible without requiring transit. in order to save the cost of transportation by roughly 30%.
Chittagong port is 34 nautical miles away from Matarbari deep sea port. It will take two to three hours for the ship. There are 112 kilometres by road. It will take two to two and a half hours here as well. 190 nautical miles separate Payra Port from Mongla Port. As a result, cargo can be quickly unloaded from the deep-water port at Matarbari and shipped by land or sea to other ports. Ships can dock at the Chittagong port jetty with a draught of only 9.5 metres. that has a capacity of 800–2400 TEUS containers. where 10,000 TEUS containers can be accommodated at Matarbari. which is eight thousand TEUS more capacity than Chittagong port for containers.
Since gaining its independence, Japan has been Bangladesh's principal development partner. Big-B was started in 2014 by the governments of Bangladesh and Japan. Its primary hub was decided upon as Matarbari. For this reason, a variety of infrastructure projects, such as a coal power plant, an LMG terminal, and a special economic zone, are being built in order to establish a commercial port. A significant amount of foreign investment is anticipated. This deep-sea port will emerge as South Asia's commercial hub due to its strategic location.
The seaport of Matarbari will be transformed into an industrial hub. Trade will grow. Numerous people will find work. Revenue will rise in response to increased import and export. The nation's "blue economy," which includes the extraction and use of gas, oil, and other marine resources, will expand opportunities. which will result in profound adjustments to the nation's economic structure. This deep-sea port will mark a significant turning point in the nation's transition from a developing to a developed state.
The economy as a whole will shift once the nation's first deep sea port terminal is fully operational. This port is accessible to China, Myanmar, Bhutan, India, and Nepal. which Bangladesh will profit handsomely in foreign exchange. Two to three percent of the country's economic growth will come from the port.
Building a deep-sea port has long been a dream of Bangladesh. Sheikh Hasina is the one who is making Desh Ratna a reality. This marks yet another significant turning point in the current administration's development.
Mehjabin Bhanu is Bangladeshi culuminst, security and strategic affairs analyst, teacher.