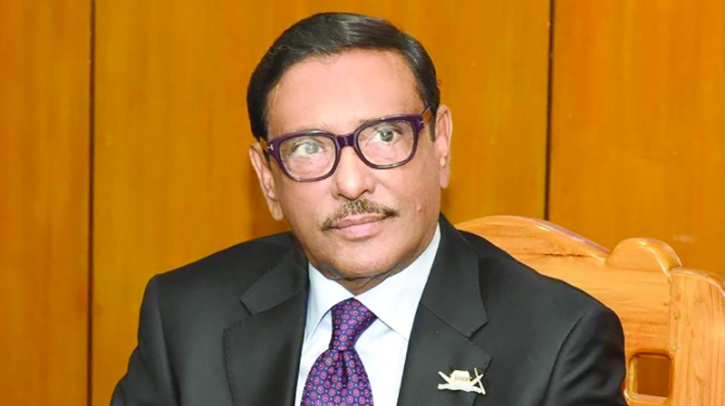 Staff Correspondent
Awami League General Secretary Obaidul Quader on Sunday said there is no alternative of using Electronic Voting Machines (EVM) in elections to stop vote rigging.
"Awami League wants voting through EVMs in 300 seats. There is no alternative to EVMs to stop vote robbery and rigging," he said.
He was speaking at a dialogue with the Chief Election Commissioner Kazi Habibul Awal at the Election Commission Office in the afternoon. Awami League holds dialogue with the Election Commission on Sunday afternoon Quader, also the road, transport and bridges minister, said: "According to the constitution, the elections will be held under the Election Commission and not under any government."
"The government will cooperate in the election process. If the Election Commission is neutral, the government has nothing to do here," he added.
The minister also claimed that Begum Khaleda Zia invalidated the election and commission during BNP's regime.