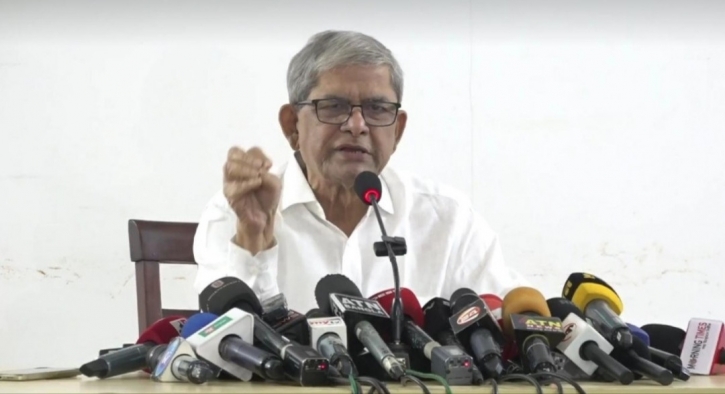 Voicing deep concerns over the crude bomb explosions in the capital ahead of the party's public rally on Wednesday, BNP Secretary General Mirza Fakhrul Islam Alamgir on Tuesday alleged that the government is trying to unleash violence in the country to blame the opposition party.
"They (govt) are trying again to push the entire country and the nation towards violence deliberately through provocations, he said.
Speaking at a training program for the female leaders and workers of BNP, Fakhrul said some media outlets reported about the crude bomb explosions in the city's Moghbazar area on Monday night. "It is a very deliberate and conspiratorial move by those who want to destroy the democracy in Bangladesh and to malign and blame the opposition parties."
He alleged that the government carried out the incident through its various agencies to give the impression that BNP was behind it.
The BNP leader said their party has announced to hold a peaceful public rally in the capital on Wednesday as they did in the past. "But they (AL) have announced a so-called counter programme, 'peace rally' and 'peace march', pushing the country towards conflict."