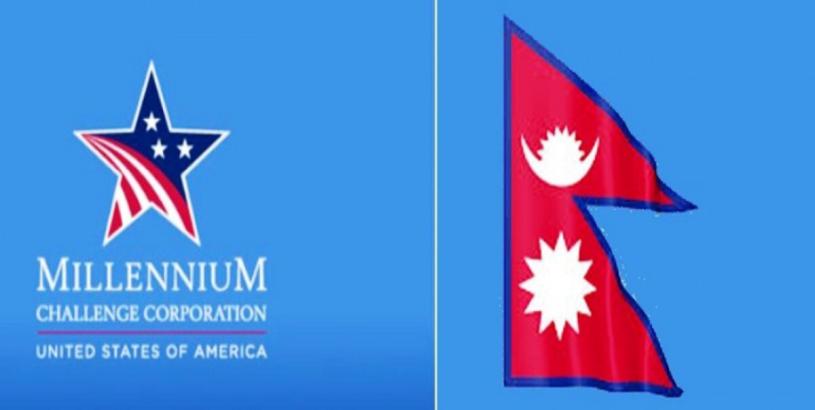 SAT DESK : Nepal may lose the 500 million grant from the Millennium Challenge Corporation (MCC), an independent US foreign-policy aid agency, if it fails to ratify the MCC-Nepal Compact in the Nepali Parliament by 28 February, the MCC Headquarters has warned in a letter to the Nepali government, which has been delaying the process now for over four years.
Signed in 2017, the successive governments in Nepal have failed to ratify the agreement, which would help improve the country's roads and electricity transmission infrastructure.
"MCC is now asking that the prime minister and the chairman continue to honor their commitment to work together to ratify the compact by the timeline indicated in their letter—which is no later than February 28," Fatema Z Sumar, vice president under the Department of Compact Operations at MCC, was quoted as saying by The Kathmandu Post.
The MCC ran into trouble in Nepal soon after it was signed as a section of left parties in Nepal alleged that certain sections of the agreement would drag the country into big power block politics, hence terming the entire assistance program detrimental to the country's national interests.
The current government led by Prime Minister Sher Bahadur Deuba is interested in rectifying it, but there are divisions within the government on the issue. Deuba, who is running a coalition government, is struggling to form convince his ally, Pushpa Kamal Dahal 'Prachanda', the leader of CPN-MC, to support the move.
Last year senior US officials visited Nepal, and held extensive consultations with leaders of political parties, in an attempt to remove misgivings. However, no progress has been made since then.
Sumar also revealed that the MCC had received a letter signed by both Prime Minister Sher Bahadur Deuba and his coalition partner Pushpa Kamal Dahal, seeking more time for ratification.
The revelation stirred domestic politics in the country as publicly former prime minister Dahal has been one of the fiercest critics of the MCC—compact. Last year, he had publicly refuted signing any such letter. In the letter, both Deuba and Dahal had promised to intensify efforts, public engagement to make a favorable environment for ratifying the compact.
"Without ratification, it is within the MCC Board's authority to discontinue Nepal`s eligibility to receive the 500 million dollar grant from the United States. Such a decision will effectively end MCC`s partnership with Nepal" Sumar told The Kathmandu Post.
Furthermore, Nepal`s failure to ratify the bill would dent its image as a country to take independent foreign policy decisions —an impression that would also hurt future aid and grants. Last year, a local report alleged that Nepali intelligence agencies had concluded the role of Chinese intelligence agencies behind the negative publicity of the MCC in Nepal, and also suspected the roles of some top Nepali political leaders. SAM