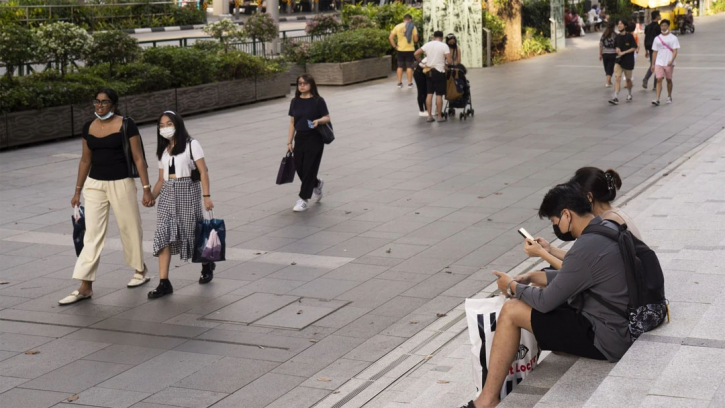 Singapore is overhauling visa rules to attract foreign workers and ease a tight labor market that's contributing to wage and price pressures.
The new rules will allow foreigners earning a minimum S$30,000 ($21,431) per month to secure a five-year work pass, with a provision to allow their dependents to seek employment, according to the Ministry of Manpower. Exceptional candidates in sports, arts, science and academia who don't meet the salary criteria are also eligible for the long-term visa under the so-called Overseas Networks and Expertise (ONE) pass that will take effect Jan. 1. "Both businesses and talent are searching for safe and stable places to invest, live and work in. Singapore is such a place," Manpower Minister Tan See Leng told reporters on Monday. "It is therefore timely to leverage on this opportunity to cement Singapore's position as a global hub for talent."
The announcement is the latest in a string of decisions this year that are meant to address a still-tight labor market, as well as attract international business to drive the city-state's ambitions as a global financial hub, after a pandemic-era slump in white-collar workers from abroad. Many parts of the economy have seen pay increases this year to lure talent, stoking fears wage-cost escalation will add to headline inflation that's touched a 14-year-high and force the central bank to tighten monetary policy further.