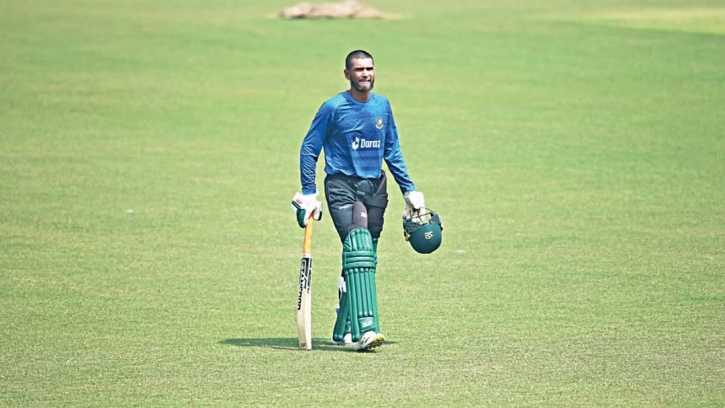 Mahmudullah Riyad's exclusion from the ODI squad for the upcoming three-match home series against Ireland became a major talking point despite the Bangladesh Cricket Board's assurances that a few players were only being rested for the series.
Mahmudullah has come under scrutiny for his dismal performances over an extended period, particularly with the bat, that have featured sluggish strike-rates and a questionable approach, not to mention diminishing fielding ability at the age of 37.
When the BCB announced the 16-man squad for the Ireland series, Mahmudullah's exclusion came as a shock. Initially, it was not clear whether he had been dropped or rested, but selectors later explained that it was simply a case of giving him some rest, although that remains a very uncommon practice in Bangladesh cricket. Traditionally, such cases send alarm bells ringing for the player.
"We have actually rested Mahmudullah for the series. I hope he will take it positively," selector Habibul Bashar told The Daily Star on Monday. "The idea is to see someone new. We have the scope for it in this series. We want to see a few positions and the team management feels the same way," he added. Upon his arrival, Bangladesh head coach Chandika Hathurusingha had asserted that he wanted to see the Tigers become a top fielding side. Considering the dynamics of the T20I side, where the inclusion of youth has been noteworthy, the team management could also wish to have a sharp fielding side in the 50-over format.

Things don't look so bright for Mahmudullah in that regard as he has often been a liability on the field. His deteriorating agility and reflexes in recent times have prompted captains to hide him on the field, with the 37-year-old often being seen at deep fine-leg or deep square-leg. Even then, he was found out and his challenges have proved difficult for the captain.
In the three matches against England, Mahmudullah scored 31 off 48 balls in the first ODI, a 49-ball 32 in the second and just eight runs in the third as doubts over his impact in the side intensified. Despite this, Bashar asserted that they were not looking to axe Mahmudullah and that it was just a case of them trying out new players for specific positions.
"We have one or two players we want to try out in the position where Mahmudullah bats. That is why we have rested him, there is nothing more to it. There is nothing to sort out from No. 1 to No. 4 but we have a scope to test players for 5/6/7," Bashar said. "I'll say it again, Mahmudullah is a proven player for us. He has nothing more to prove. What will happen to him in the future is something we'll discuss later."