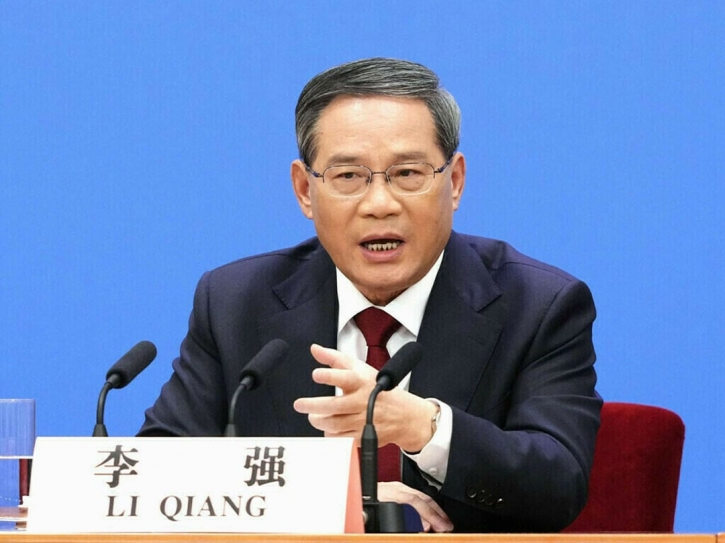 China's Premier Li Qiang will attend the G20 summit in the Indian capital New Delhi this weekend, a Beijing foreign ministry spokeswoman said on Monday.
"At the invitation of the government of the Republic of India, Premier of the State Council Li Qiang will attend the 18th G20 Summit to be held in New Delhi, India on September 9 and 10," Mao Ning said in a press release.
It has been reported in recent days that President Xi Jinping would not attend the gathering of world leaders, with his American counterpart Joe Biden on Sunday expressing his disappointment he would not see him there.
Asked at a regular press conference about whether the announcement meant Xi would not travel to New Delhi, Mao said: "I made an announcement about this just now.
"Premier Li Qiang will lead a delegation to New Delhi, India, to take part in the G20 Leaders' Summit.
"What I can tell you is that the G20 is an important forum for international economic cooperation."
The Group of 20 major economies consists of 19 countries and the European Union (EU), making up about 85 percent of global GDP and two-thirds of the world's population.
"China has always placed high importance on and actively participated in relevant events," Mao continued.
"In attending this meeting, Premier Li Qiang will convey China's thoughts and positions on G20 cooperation, pushing for the G20 to strengthen unity and cooperation, and working together to combat global economic and development challenges.
"We are willing to work with all sides to jointly push for the success of the G20 Leaders' Summit, and to make active contributions to promoting a stable global economic recovery and sustainable development."
Asked about Xi reportedly not planning to join the gathering in New Delhi, Biden told reporters, "I am disappointed, but I am going to get to see him," without elaborating.