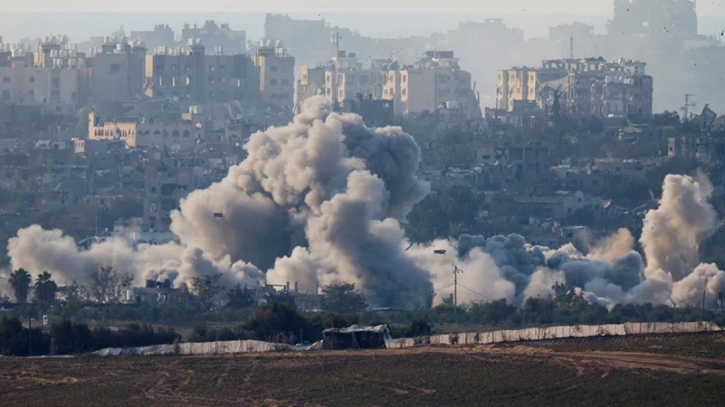 Israeli air raids yesterday killed at least 50 people, including women and children, at the al-Fakhoora school, run by the United Nations Agency for Palestinian Refugees (UNRWA), in Jabalia refugee camp in northern Gaza.
In another attack, the Israeli air strikes on residential blocks in south Gaza killed at least 32 Palestinians yesterday, medics said.
Such an offensive could compel hundreds of thousands of Palestinians who fled south from the Israeli storming of Gaza City to move again, along with residents of Khan Younis, a city of more than 400,000, compounding a dire humanitarian crisis.
The Palestinian Ministry of Foreign Affairs has said in a statement that the al-Fakhoora school attack proves that Israel's declared war on civilians aims to empty the entire northern Gaza Strip area of all Palestinian presence.
Earlier yesterday, the Israeli troops ordered the evacuation of Al-Shifa hospital "in the next hour" over loudspeakers, an AFP journalist at the scene reported.
Al-Shifa hospital — Gaza's biggest — has become the focus of the Israel-Palestine war, now entering its seventh week.
The United Nations estimated 2,300 patients, staff and displaced Palestinians were sheltering at Al-Shifa before Israeli troops moved in on Wednesday.