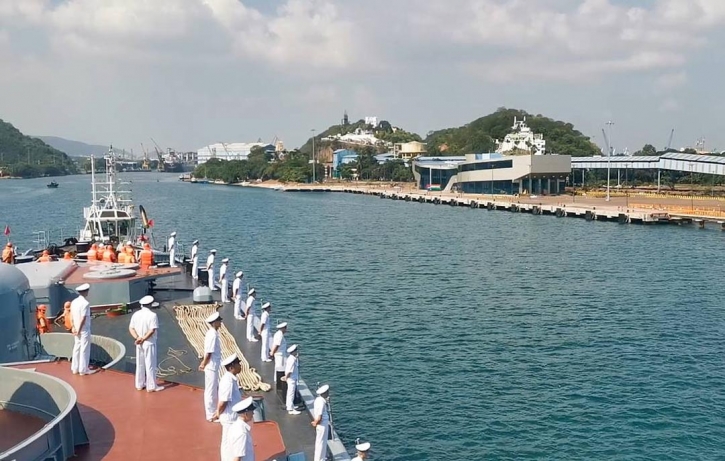 Two warships of the Russian Pacific Fleet have called at the Indian port of Visakhapatnam and plan to stay until November 20, the fleets press office said in a statement.
"A unit of the Pacific Fleet warships consisting of the large anti-submarine ship Admiral Tributs and the medium sea tanker Pechenga, as part of a remote naval mission in the Asia-Pacific region, arrived with a business call at the port of Visakhapatnam in the Republic of India. The Russian ships plan to stay there until November 20," the statement said.
The press office said the Indian Navy held a welcoming ceremony for the Russian ships, and the sailors are set to participate in ceremonial, cultural and sporting events.