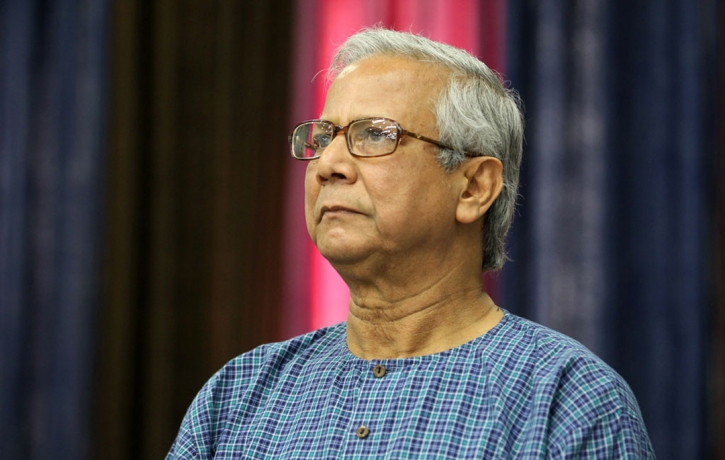 The High Court on Wednesday ordered Nobel Laureate Prof Muhammad Yunus to pay over Tk12 crore to the National Board of Revenue (NBR) in cases filed in connection with evading taxes during the years 2011 to 2013.
The High Court bench of Justice Muhammad Khurshid Alam Sarkar and Justice Sardar Md Rashed Jahangir delivered the verdict.
The court also dismissed three separate petitions filed by Dr Yunus challenging the tax liability imposed by the NBR on the money he had gifted to his three charitable trusts.
The court said Dr Yunus's tax evasion charges have been proved in three cases.
Attorney General AM Amin Uddin represented the state in the court, while Mostafizur Rahman Khan stood on behalf of Dr Yunus.
Dr Yunus gave Tk76.73 crore to three trusts – Professor Muhammad Yunus Trust, Yunus Family Trust and Yunus Centre – in the tax years 2011-2012 and 2013-2014, according to the case statement.
In line with the Gift Tax Act, 1990, the NBR sent a notice to Dr Yunus demanding Tk12,28,74,000 in taxes against a total donation of Tk61,57,69,000 in the tax year 2011-2012.
In the tax year 2012-2013, the NBR demanded Tk1,60,74,000 against a donation of Tk8.15lakh.
Then in the tax year 2013-2014, the NBR issued a notice demanding TK1,50,21,000 in taxes against a donation of Tk7,00,65,000.
Later, Prof Yunus filed a case with the Tax Appellate Tribunal challenging the imposition of taxes on the donated money.
Dr Yunus claimed in the case that according to the law, the NBR cannot demand taxes on donations.
Then on November 20, 2014, the tribunal rejected his application.
Later in 2015, he filed three writ petitions with the High Court.
After hearing the applications, the High Court on April 2, 2015 stayed the operation of the government notifications issued for realizing the demanded taxes.
After the final hearing of that rule, May 31 was fixed for the verdict.