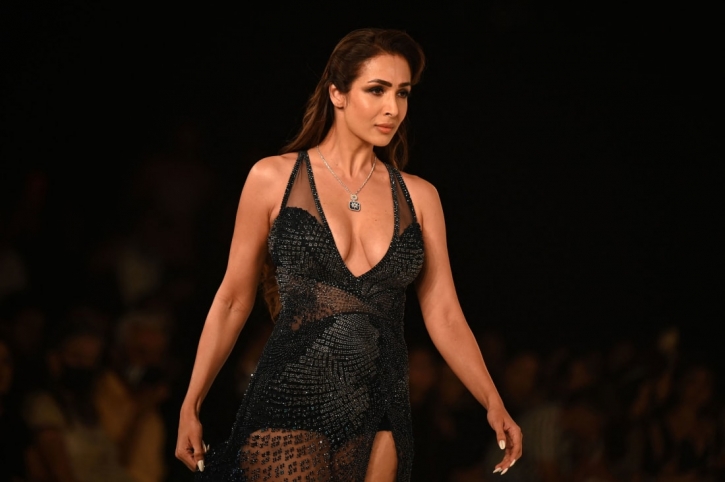 More than a dozen leading designers showcased their creations at India Couture Week (ICW), offering a glimpse -- among much else -- at the bridalwear trends shaping one of the world's largest wedding markets.
The annual event's 15th edition, which concluded in the capital New Delhi this weekend, was the first staged on a physical runway since the start of the pandemic. All 13 of the participating couturiers used the opportunity to celebrate the rich heritage of Indian crafts and handwoven textiles in both Western and traditional South Asian silhouettes. As ever, bridalwear featured prominently.
"In India, wearing couture is part of bridal traditions, and many brides look to (India Couture Week) for cues as to what to wear," said Sunil Sethi, president of the Fashion Design Council of India (FCDI).
While European couture sets the tone for the exclusive world of high fashion, in India it has a noticeable impact on people's spending behavior. This is particularly evident in the country's wedding industry, which before the pandemic was worth around $50 billion a year, and second only to the United States, according to a 2017 report by consultancy KPMG.
"In Paris, couture drives editorials and red-carpet dressing," said designer Rahul Mishra, an ICW regular who has presented three collections at the prestigious Paris Haute Couture Week. "In India, couture week drives real consumption."
Crafts are the backbone of couture -- and they play an important role in the days-long ceremonies often dubbed "Big Fat Indian Weddings."
"Weddings in India have always been about grandeur and showmanship," said wedding planner Devika Narain. "Post-pandemic there has been a shift, (whereby) weddings have become more intimate -- and people want to create an experience. It is quality over quantity, and they are looking for something unique."
This extends to clothing. Narain said many Indian brides are happy to spend between 600,000 and 10 million rupees ($7,600 to $126,000) on wedding attire alone. "Don't forget: Indian weddings involve more than one function," she said. "So multiple ensembles are needed."
Speaking to CNN ahead of his ICW presentation Saturday, designer Amit Aggarwal, who is known for playing with upcycled materials and deconstructing traditional silhouettes, said that today's grooms and brides are no longer going to just one designer. "Now they want to look different at every function, (ranging) from traditional to experimental," he said. "And of course, they must be Instagram-friendly."