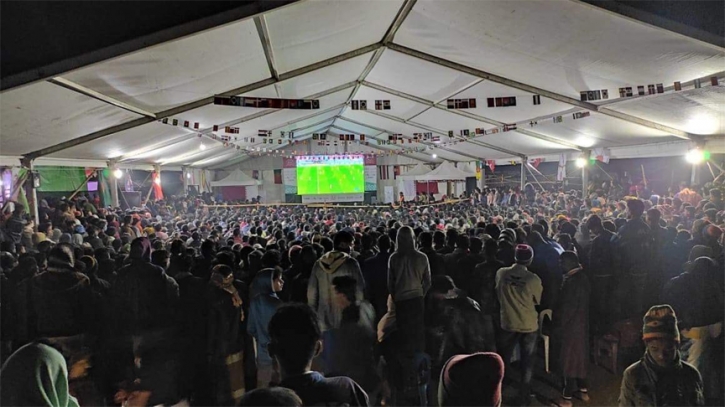 The government authorities of Bhasanchar Rohingya Camp praised and thanked Qatar Charity (QC) and its partners to keep refugees month-long cheerful by setting up Fun Zones on the occasion of the `FIFA World Cup-2022`.
`It was a fantastic sportive arrangement. The Fun Zones provided fresh recreation for the refugee communities on Bhasanchar island and I know a lot of women, men, children, teenagers, and old people have enjoyed it with great enthusiasm, ` MD Tarikul Islam, Assistant Camp-in-Charge (ACIC) of Bhasanchar, said in his reactions giving thanks Qatar Charity and its allies.
`Recreational facilities for refugees in Bhasanchar camp are very limited. I request Qatar Charity to establish a sporting club for children and teenagers in Bhasanchar camp, ` he added.

Within the framework of the Qatar FIFA 2022 For All: celebrating football with refugees and displaced people, supervised by Qatar Charity in fan zones in several countries in co-operation with local partners, the whole-month live screening of the football matches, concerts by Muslim singer Maher Zein and others fun events were organized in the Rohingya camp on Bhasanchar Island.
In the two Fun Zones, more than 6,000 refugees enjoyed the screening every day and they enjoyed Maher Zein's visit and his tuneful performance.
The refugees also thanked Qatar Charity to organize such a spectacular event that they have never seen.
The children of Qatar Charity's two orphan care centers in Dhamrai and Bhairab Upazila also enjoyed the Qatar World Cup Football 2022.