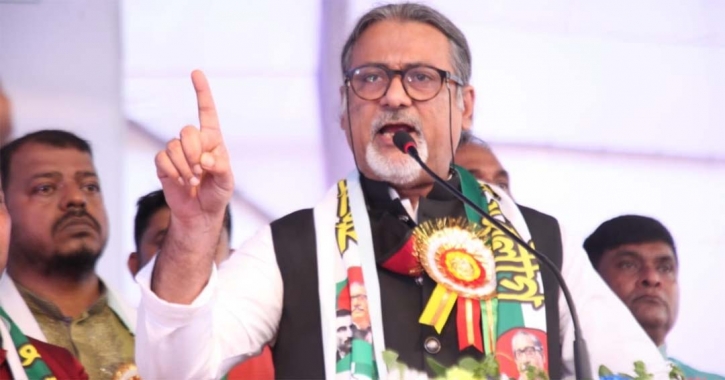 If BNP comes to power again, they will release the war criminals to launch an attack on the freedom fighters, said Jubo League Chairman Sheikh Fazle Shams Parash in a program in Dhaka on Wednesday afternoon.
"BNP had colluded and compromised with the war criminals and gifted the Bangladeshi flag to them, insulting the freedom fighters when they were in power," he added.
Raising questions about some vested quarters, Sheikh Parash said: "Today many people are talking about democratic rights. My question is what was the role of these critics in 1971 when razakars, Al-Badar, and Al-Sams forces carried out genocide and rape, did they raise the question of democratic rights? Or protested? I want to know that."

Collected
The Jubo League chief also said: "Even in 2001, when the Jamaat-BNP government ousted hindu voters by burning villages after villages in the Pakistani style, did they raise the question? I would very much like to know if they had any reaction when the women and children were killed on August 15, 1975.
"It is clear that there is a bias and a duplicity. It is an injustice to Sheikh Hasina and a very unfortunate injustice to the people of Bangladesh, that even after so much progress and development, we have to listen to the testimony from the so-called consciences of these societies? But I think this testimony shows their tyrannical and biased attitude," Parash added.

CollectedHome Minister Asaduzzaman Khan Kamal praised the Jubo League in the program while speaking as the chief guest.
Juba League's central and Dhaka city unit leaders were also present in the program at Tejgaon of Dhaka.