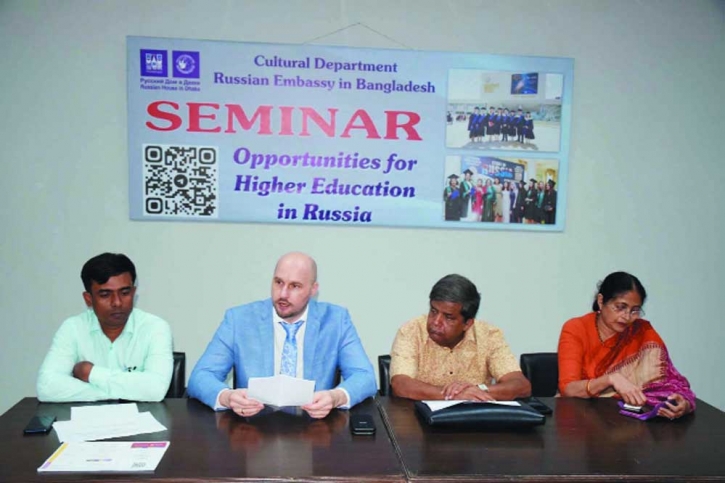 The Russian government has allotted 124 scholarships for Bangladeshi students for the 2024–2025 academic year.
Pavel Dvoychenkov, director of the Russian House in Dhaka, announced the 124 scholarships for Bangladeshi students in undergraduate, postgraduate, and PhD courses for the academic year 2024-2025.
The total number of scholarships for the academic year 2023–24 was 110.
At the beginning of the speech, he thanked the students who were interested in pursuing higher education in Russia. He mentioned that the Russian government provides many scholarships to Bangladeshi students every year and conducts all kinds of support programmes, including campaigns through the Russian House in Dhaka.
The scholarship application process for the next academic year started on September 1 and will continue until December 15 of this year.
Dvoychenkov also mentioned that the Rooppur Nuclear Power Plant was completed with the help of the Russian government and was going to be commissioned soon.
The project will require a lot of talented manpower in various departments, and there is also a special opportunity to work with graduates of Russian universities, he said.
During the seminar, Alina Andrukh, deputy head of international relations at Moscow Polytechnic University, presented the educational opportunities and facilities of the university online.
Dr Taibul Hasan Khan, a Soviet alumni and former professor of history at Jahangirnagar University, and Yasmin Sultana, teacher of the Russian language course at the Russian House in Dhaka, attended the event, among others.